Fallout, the post-apocalyptic role-playing series, is one of the most popular gaming franchises under the Bethesda and Xbox stable. Although we don't have confirmation on when the next game is set to arrive, there's a high-profile television series for Prime Video coming in the not-too-distant future.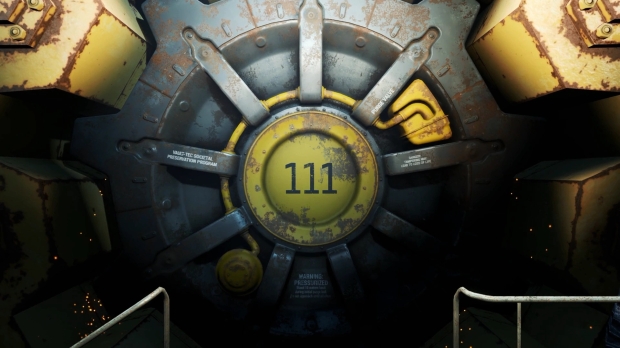 Looking at the past, though, Fallout began in 1997 as an isometric single-player RPG for PC from Interplay. Before that, Fallout co-creator Tim Cain started working on the game in 1994 as a spiritual successor to a 1988 game called Wasteland. Fallout's history dates back to the rise of complex and iconic PC RPGs from the 1990s, where it found immediate critical acclaim.
Today, Tim Cain drops little nuggets of RPG lore gold on YouTube, covering his storied and celebrated career. The latest covers the original concept behind Fallout's mysterious Vaults - underground facilities and shelters created by the Vault-Tec Corporation that often hide some dark and unsettling truth.
The true (according to Tim Cain) purpose behind the Vaults was to kickstart and prep humanity for interstellar travel. "If you ever read reports from the 1950s about what scientists thought of full-scale, international, superpower nuclear exchange," Tim Cain explains. "There is no Earth to come back to, [so] maybe that was the whole point."
And so The Enclave (the Fallout universe's sort of fascist government) and the US government decided to build a starship to carry humanity after the inevitable, well, Fallout. And in keeping with the theme of Vaults being these test beds and places for in-depth scientific research, often at the expense of their inhabitants, a potential thousand-year voyage to find a new home would require a lot of new technology.
And these ethically questionable experiments and tests can be seen in the original Fallout from 1997, with Tim Cain noting, "Vault 13, where the player was originally in, wasn't designed to work. They wanted to see how long these Vaults would last, so generations of Overseers were told to keep people in."
Keeping people locked up for generations to see the effects fits with the whole starship origin for Fallout's Vaults. Tim Cain adds that he isn't aware of Bethesda's plans for the series and things like the Vaults, so it'll be interesting to know how the lore lines up with what's on display in Fallout 4. And what's to come in the inevitable Fallout 5.