Unlike its competitors at PlayStation and Xbox, Nintendo has made most of its software revenues from first-party games.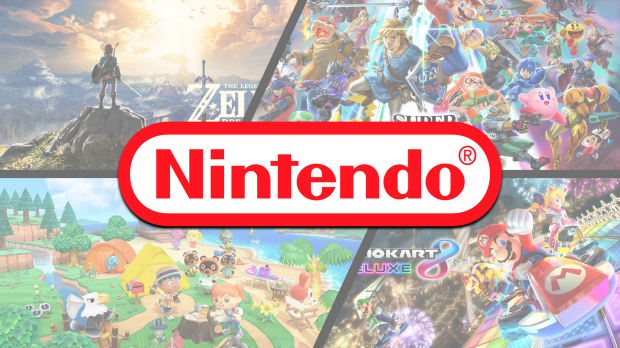 Surprising no one, earnings reports clearly show that people buy Nintendo hardware to play Nintendo games. What is surprising, however, is just how much money that the company makes from first-party games versus third-party titles.
According to data published by the Japanese games firm and analyzed by TweakTown, Nintendo has made over $34.5 billion from software in the past 7 years since the Switch's release. Revenues from first-party games represent 81% of Nintendo's total software revenues, or $27.9 billion of the total. On the other hand, third-party game revenues were 19% or about $6.6 billion across the Switch's current lifespan.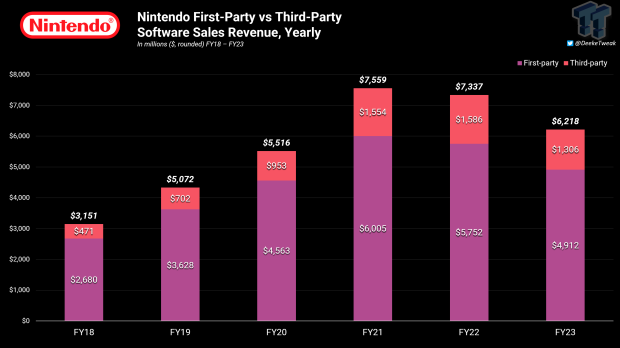 While we do know that the Nintendo Switch platform has generated over $69 billion in total revenues, we can't be sure how much of this first-party and third-party software total was from the Switch and not other platforms like the 3DS.
Nintendo has also confirmed that the Switch recently broke 1 billion game sales, which means the Switch platform makes up over 18% of all the software units that Nintendo has sold across the history of its consoles and handhelds (about 5.592 billion).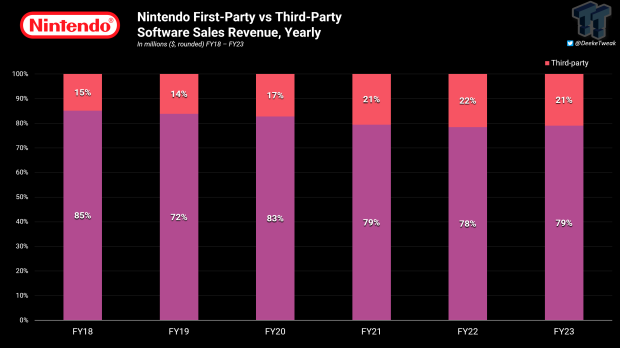 What's even more impressive is that the Switch has managed to sell over 1 billion games across a library of titles that spans 1,868 games, which represents a games-available-to-games-sold ratio of over 55%. We can only imagine how many of these game unit sales were first-party titles.
Below we have a few charts that show the first-party vs third-party game revenue trends across a quarterly basis from the Switch's March 2017 launch to March 2023.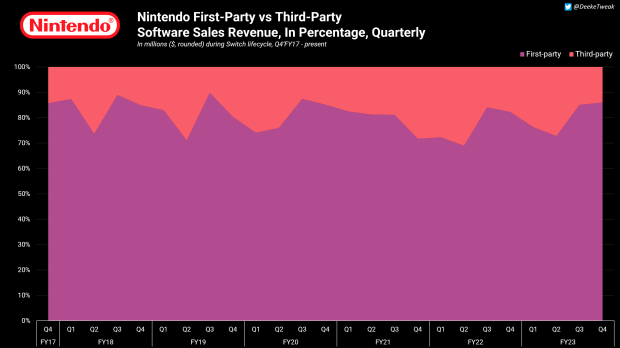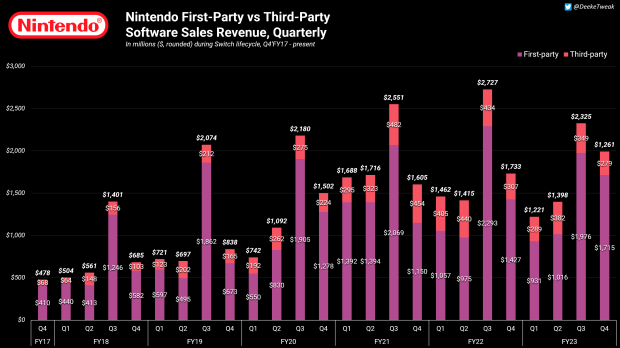 Nintendo Fiscal Year 2023 Content Index