Nintendo's president comments on next-gen hardware, and says that it's incredibly important for Nintendo to ensure a smooth transition between the two system generations.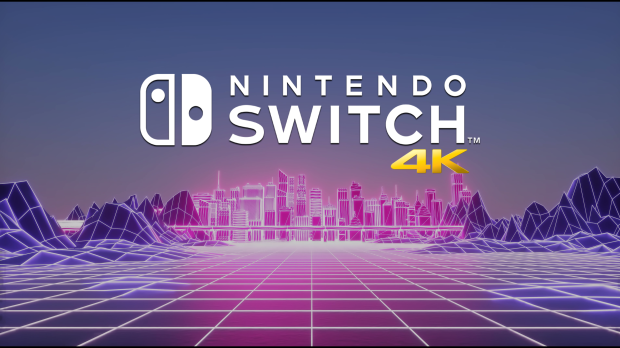 Nintendo is reportedly gearing up for its next-gen Switch, which is believed to be a next-gen handheld-console hybrid capable of delivering 4K gaming using NVIDIA's DLSS upscaling tech. With new hardware comes one incredibly important question: Will the new Switch be backwards compatible and play all games currently available on the Tegra X1-powered Switch family?
Considering the Switch recently broke 1 billion game sales, backwards compatibility is seems like a critical part of any future hardware plans. In a recent Q&A with investors, Nintendo President Shuntaro Furukawa hints that the next-gen Switch model could indeed play current-gen titles.
(The following was machine translated from Japanese to English and there may be errors)
"Even if we release new hardware in the future, the annual number of players will largely depend on the number of hardware units in use. With that in mind, the question of how to transition to the next hardware while maintaining a high level of the number of customers who play on Nintendo's dedicated video game consoles will be an extremely important issue in the future," Furukawa said.
"I think it will be an important issue. However, at this stage, [7 years from the system's release], we believe that the top priority is to maintain and expand the operation of our facilities and maintain the momentum of our business."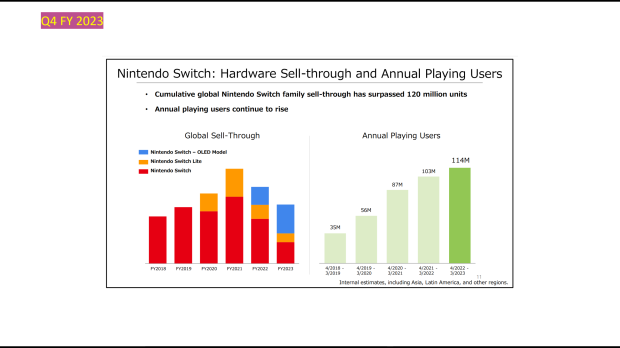 Read Also: If Switch 2 is on the way, Nintendo hints at backwards compatibility support
Furukawa also mentioned that Nintendo does not yet need to launch a next-gen Switch because gamers are still highly engaged with the current Switch models. In its full-year FY23 results, the company reported 114 million annual playing users, which is a significant portion of the Switch's existing installed base.
"I don't think there is a need to release a next-generation console because we have secured a certain number of players each year. It's not the right time to talk about specifics about next-generation consoles, but we're always thinking about what kind of interesting proposals we can make in order to provide new and unique entertainment."