EU regulators at the European Commission are expected to give a final decision on the Microsoft-Activision merger on Monday, May 15, with approval being likely, sources have told Reuters.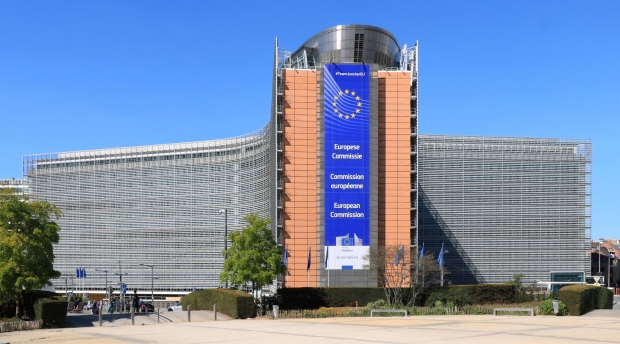 While regulatory agencies like the Competition and Markets Authority (CMA) and Federal Trade Commission (FTC) seek to block the $68.7 billion Microsoft-Activision merger on the grounds of anti-competitive effects, the combination is expected to be approved in Europe.
New reports from Reuters' Foo Yun Chee indicate that the European Commission could deliver an early merger decision on May 15, a full week ahead of the Commission's May 22 deadline. The deal is expected to be approved in the EU as it's believed that Microsoft's 10-year licensing deals are enough to counter potential theories of harm that may arise in the console gaming and cloud streaming market segments. Sources have also told Bloomberg similar information regarding the timing and likelihood of approval.
Microsoft's licensing deals with cloud competitors like GeForce Now may be enough to satisfy regulators and quell potential theories of harm in the cloud gaming space.
Microsoft has also signed a 10-year deal to bring Call of Duty and Activision games to competing platforms like Nintendo Switch, and has also offered Sony a similar offer for PlayStation, however Sony has rejected the deal for specific reasons that remain redacted.
However, UK regulators at the CMA have scrutinized these 10-year cloud gaming deals, finding that they do not completely remove any potential anti-competitive measures in the space; the CMA argues that Microsoft's deals further solidify the main business models of cloud, including multi-game subscription access (aka MGS, examples include PS Plus, Xbox Game Pass Ultimate) and the bring-your-own-game (BYOG) models used by NVIDIA's GeForce Now and Ubitus. UK regulators argue that this reinforcement of BYOG and MGS would stifle competition in the space including B2P, which is a business model that was utilized by Google's failed Stadia game streaming platform.
It's also worth mentioning that the general consensus was that the CMA would also approve the merger based on these 10-year licensing conditions, however the regulators chose to double-down on cloud gaming and present information that is not expressly clear in regards to Microsoft's share in the cloud gaming segment.
It's believed that EU regulators will be more thorough in their assessment given the Commission has entire groups of specialists on the tech sector, with the DG-COMP division having many years of experience weighing tech mergers.
The Microsoft-Activision merger has been approved in seven countries and regions so far. Microsoft's Phil Spencer says the merger may have been cleared in as many as 9 territories.
Check below for a full confirmed list of regional approvals: