The European Space Agency (ESA) has taken to its blog to announce its latest weather satellite, the Meteosat Third Generation Imager, has sent back its first image of Earth from space.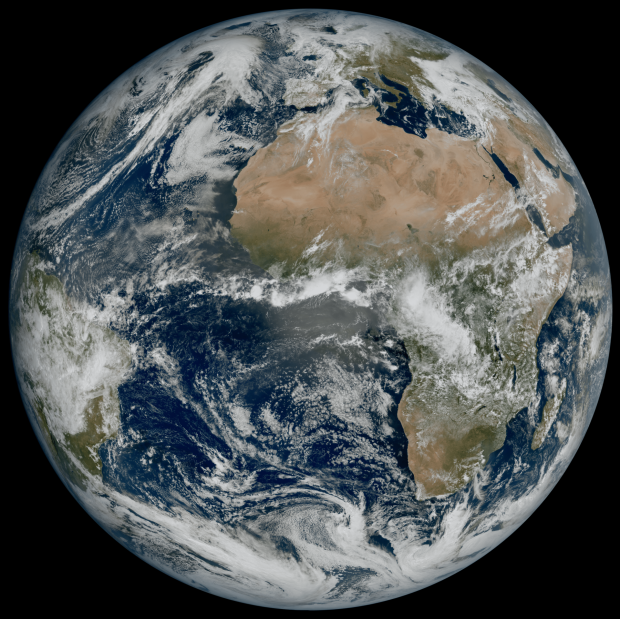 The Meteosat Third Generation Imager (MTG-I1) was launched on the back of an Ariane 5 rocket on December 13, 2022, and is slated to be the first of a brand new generation of weather satellites aimed at upgrading weather forecasting across Europe. To highlight MTG-I1's capabilities, the ESA has showcased the weather satellite's first image of Earth, snapped on March 18, 2023. The above image shows Northern and Western Europe, as well as Scandinavia, shrouded in clouds, with Africa dominating the majority of the frame.
So, what's so special about this image? Simply, the new level of detail that has been achieved, which can be attributed to the advanced instruments that the third-generation Meteosat is carrying. According to the ESA, the MTG-I1 satellite will be able to take much higher resolution imagery at a more frequent rate when compared to the previous second-generation weather satellites. More specifically, the ESA writes that the image above showcases an upgraded level of detail in cloud structures, in particular at Earth's higher latitudes.
"This remarkable image gives us great confidence in our expectation that the MTG system will herald a new era in the forecasting of severe weather events," said Phil Evans, Director General at Eumetsat
With these jumps in detail, weather forecasters will be able to more accurately monitor the evolution of storms and overall weather patterns. According to Natalia Donoho, Head of the World Meteorological Organization Space Systems and Utilization Division (WMO), MTG-I1 will provide vital data to the WMO community as it will be able to significantly improve severe weather forecasts, marine applications, agricultural meteorology, and long-term climate monitoring.
However, the data won't be ready for some time as MTG-I1 will be undergoing a 12-month commissioning phase where its sensitive instruments, the Flexible Combined Imager and the Lightning Imager, will be activated, but all the data and images they acquire will be fed right back into the satellite to calibrate the instruments further.
After the commissioning phase has been completed, MTG-I1 will begin scientific operations, snapping regular photographs of the planet and relaying any valuable data back to meteorological services in Europe. The meteorological data is expected to be spread beyond Europe by the end of 2023 and will be used in general weather forecasting.

In other space news, NASA believes it may have uncovered some big secrets about Uranus' moons, while Apple co-founder Steve Wozniak has suggested that AI is trying to kill and Elon Musk's company is behind it. For more information on either of those stories, check out the links below.