The co-founder of Apple, one of the biggest technology companies on the planet, has thrown some shade at Tesla's AI developments, saying if you wanted to study how AI can kill a human, you should get a Tesla vehicle.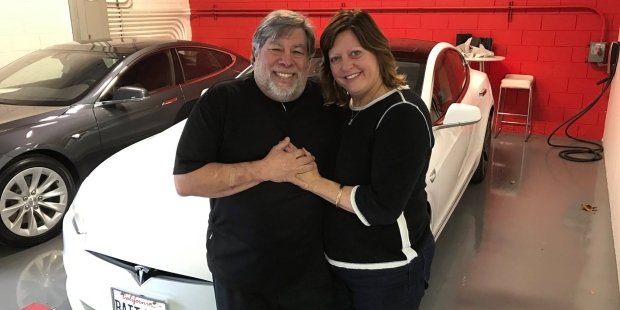 In a recent interview with CNN, Apple co-founder Steve Wozniak discussed various topics around the technology space, and one of those was the developments around artificial intelligence (AI) and its potential dangers. Wozniak was asked during the interview if he ever speaks to Tesla CEO Elon Musk, to which he answered that he's never met Musk in person but does admire some of his technological achievements while distaining others.
Wozniak praised Musk's efforts at pushing large swaths of the population toward electric vehicles but believes the Tesla CEO has made a few empty promises or has fallen short of the capabilities he has promised for his Tesla vehicles. This tune from Wozniak comes with no surprise as the Apple co-founder has long held a critical stance against Tesla's Autopilot feature, saying that the current state of the technology is nowhere near the reality that Elon Musk has promised.
Wozniak doubled down on his criticism of the AI-powered Autopilot feature, which has recently been tied up in an investigation that involves 19 driver deaths where Tesla's automated driving system was suspected of being in use, by saying that "if you want a study of AI gone wrong and taking a lot of claims and trying to kill you every chance it can, get a Tesla," said Steve Wozniak.
While it is a stretch to compare the dangers of AI-powered tools such as ChatGPT to the AI-powered software controlling Tesla's automated driving systems, the Apple co-founder does have a point. Currently, Tesla's automated driving system is one, if not the most dangerous AI-powered tool on the market. According to Wozniak, Elon Musk convinced him to purchase a Tesla in 2013 after the Tesla CEO said the car would drive itself across the United States.
Fast forward to last year, Wozniak reported experiencing "phantom breaking" in his Tesla - random breaking while driving for no reason at all - saying to Stephen "Steve-O" Glover in an interview at the time, "this is so dangerous! It's happened to us a hundred times, at least, because we drive so much."
As previously stated, Tesla is currently under investigation by the US National Highway Traffic Safety Administration (NHTSA) and the US Justice Department. The NHTSA announced its investigation in 2021 over a slew of incidents that involved Tesla's colliding into parked emergency response vehicles, while the Justice Department is looking into more than a dozen crashes that involved drivers using Tesla's Autopilot system.
In other news, Twitter has admitted to a security incident that leaked private tweets to the public. If you are interested in reading more about that story, check out the link below.