The Super Mario Bros. movie has now broken $1 billion in total global box office ticket sales, Variety reports.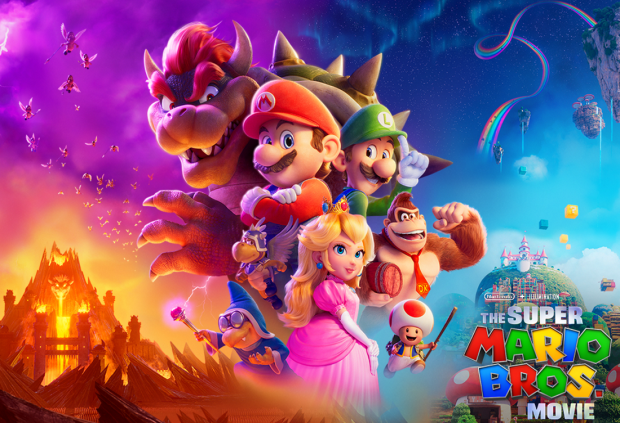 The new Super Mario Bros. movie has now broken $1 billion in cumulative earnings and will lead to a significant spike in Nintendo's non-gaming revenues. The film has grossed $490 million in North America, and $532 million in other global markets, leading to a combined $1.022 billion in sales.
This performance is no small feat for the movie, which opened in theaters on April 5. In just 26 days, the fan-favorite 3D adventure has become a veritable cash crop, underlining the power of Nintendo's intellectual properties and the overall brand recognition of the Mario franchise.
The Mario Bros. movie is actually the second-largest animated film debut and has since become the highest-grossing film of 2023 across all regions.
To put the movie's performance into perspective, Nintendo generated a total of $14.74 billion in net sales in Fiscal Year 2022 (April 2021 - March 2022) thanks to the company's titanic video games business. The Mario Bros. film has made nearly 7% of Nintendo's entire full-year earnings for FY22 in just 26 days.
Mario creator Shigeru Miyamoto has expressed interest in creating more film adaptations of Nintendo's top franchises, and speculation asserts that the Legend of Zelda could be the next IP for a big screen debut.
Nintendo is scheduled to reveal its full-year Fiscal Year 2023 earnings on Tuesday, May 9, and we should hear more comments form executive management on the film as well as possible future plans for more adaptations.