If you've been pondering picking up a 14 or 16-inch MacBook Pro or Apple's latest Mac mini but have been waiting for a great price, now might be the time to hold on a little bit longer.
That's because a new report claims that Apple is getting ready to start selling refurbished 2023 Macs, with those including updated 14 and 16-inch MacBook Pro models as well as a revamped Mac mini that offered the most powerful chips ever used in that chassis.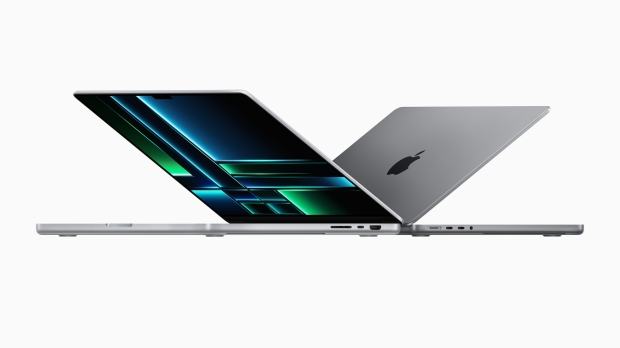 Those chips include the latest that Apple silicon has to offer, with all of Apple's 2023 Macs sporting M2-series silicon. The 14 and 16-inch MacBook Pros ship with either the M2 Pro or M2 Max chips inside, promising speed improvements of up to 20% CPU and 30% GPU performance. They also have support for up to 96GB of RAM which is a big jump over the previous 64GB limitation. Other improvements include an upgrade to HDMI 2.1 and Wi-Fi 6E support.
Now, those Macs could be about to get cheaper with Apple having added a new, but grayed-out, 2023 option to its refurbished Mac webpage. There are no Macs listed right now, but the fact that 2023 has now been added as a filtering option suggests that some are coming sooner rather than later.
Those Macs will likely include the M2 Mac mini, a machine that can also be configured with the M2 Pro for added capabilities.
The Mac mini also comes with two Thunderbolt 4 ports when configured with the M2 chip. That doubles to four ports when you buy the model with the M2 Pro, something to perhaps keep in mind depending on what you intend to hook up to your new Mac.
As for how much these refurbished Macs will cost, we don't yet know. However, these refurbished Macs normally retail for around 15% less than their new counterparts. For comparison, the 14-inch MacBook Air starts at $1999 when new while the 16-inch model starts at $2499. As for the Mac mini, that starts at $599 although those prices will obviously vary significantly when more RAM and SSD storage are added to the mix.
All of Apple's refurbished products have been tested and cleaned to ensure that they're in great condition and also come with a one-year limited warranty. You can also add AppleCare+ as well, making a refurbished Mac a great way to save some money and still get an almost-new machine in the process.