British antitrust regulators have determined that the games market is likely to develop in important ways even if the Microsoft-Activision merger doesn't go through, and believes Activision would help foster and be a part of this development by adding its valuable games and franchises to cloud gaming platforms.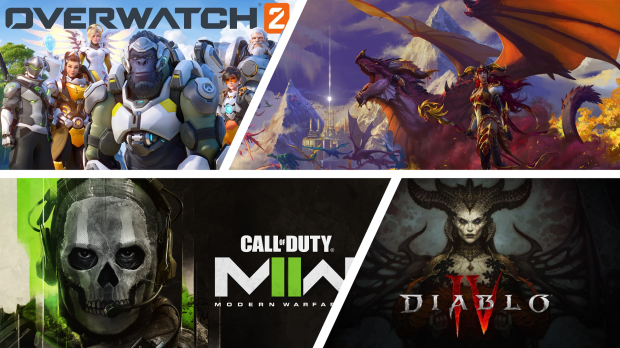 Activision-Blizzard currently does not offer its games on cloud streaming platforms or multi-game subscriptions, but that would all change if the $68.7 billion merger with Microsoft were to go through. Not only would Activision-Blizzard games release on Xbox Game Pass day-and-date, but they would also be offered via Xbox's cloud streaming platform, as well as other partners like Boosteriod and NVIDIA's GeForce Now service.
Interestingly enough, the CMA has determined that Activision is likely to offer its games on streaming platforms even if the merger fails. This determination actually weighs into the CMA's decision to block the merger on the grounds of anti-competitive effects arising in the cloud gaming and multi-game subscription segments.
The rationale is something like this: The CMA believes cloud gaming could rapidly expand, and if it does, publishers like Activision would likely to get involved in some way.
There's just one possible exception. Activision is unlikely to offer some of its games on platforms like PlayStation Plus (formerly PlayStation Now) and Xbox Game Pass Ultimate because both of these subscriptions offer game streaming from a pool of games and do not require consumers to have purchased a game in order to stream it.
The CMA believes that Activision is only likely to offer its games on buy-to-play and bring-your-own-game cloud platforms like GeForce Now or Boosteroid, both of which require subscribers to have a valid license for the games that they stream.
It's worth noting that Microsoft had signed licensing deals to bring Activision games to these platforms on a post-merger basis, however users would still have to purchase the titles.
The thought process here is that Activision would not want to adversely affect or undercut its game sales. If users could stream a game without buying it, as through Xbox Game Pass Ultimate or PlayStation Plus, then they may not buy it at all. Game sales are tremendously important for Activision, especially since breakout hits like Call of Duty Modern Warfare 2 generated over $1 billion in revenues in 10 days from game sales alone.
Here's what the CMA said:
"We recognize that, as part of the prevailing conditions of competition, markets may continue to evolve and develop.

"In this case, our view is that the market is likely to develop in important ways absent the Merger in the near future (ie, within the next five years):

"In relation to gaming consoles, we consider the evidence shows that multi-game subscription services would continue to grow but would be unlikely to offer Activision's most valuable games on the date of their release (we note that several AAA games currently make most of their sales in the first 12 months after release).

"In relation to cloud gaming services, we consider that the evidence shows that the market would continue to grow, but we believe that at least some of these cloud gaming providers-especially those with a buy-to-play or bring-your-own-game offering-would have Activision's most valuable games available on their platforms on the date of their release in the foreseeable future."