Microsoft continues making very opportune and well-planned business deals that could help get the Activision merger passed.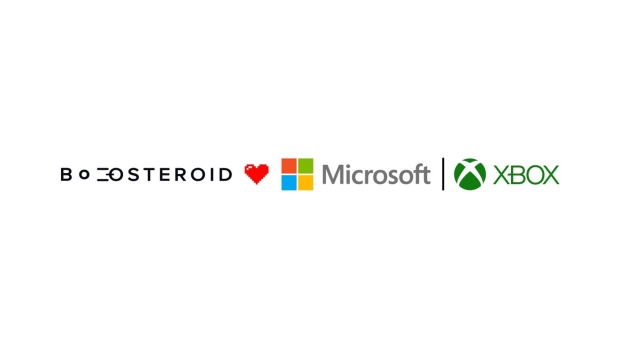 Microsoft has executed another phase of its merger approval strategy. The tech giant signed a 10-year licensing deal with cloud gaming subscription Boosteroid to offer Activision Blizzard and Xbox PC games on the service. Boosteroid isn't widely known, and while it is barely mentioned by regulatory discussions of the cloud gaming market, Boosteroid is said to have 4 million members.
The deal is a net benefit to Microsoft. In fact, all of Microsoft's current licensing contracts offer very little downside to the company by virtue of the Xbox business model. Microsoft isn't interested in making a walled garden and has operated its games business as an open, cross-platform ecosystem of products and services. This new 10-year deal with Boosteroid has the same goal as Microsoft's recent 10-year deals with Nintendo and NVIDIA: To dismantle regulatory arguments while making pro-competition posturing.
On the surface, this certainly seems like a compelling deal that could satisfy anti-trust watchdogs. Boosteroid is technically a service that competes with Xbox Game Pass/Project xCloud.
Both of these services might offer the same access points--streaming games digitally via the cloud--but there's some big differences between the two.
The biggest difference is that Boosteroid is a separate service that only offers game streaming. Project xCloud game streaming is bundled with Xbox Game Pass Ultimate and is not its own separate service. That means Boosteroid is vastly overshadowed by the extreme value of the Game Pass library.
Secondly, Boosteroid is a BYOG (Buy-Your-Own-Game) service, meaning subscribers not only have to pay the monthly fee to stream the games to begin with, but also have to purchase each game individually from a storefront. Boosteroid has free-to-play games that do not require a purchase--and rightly so because these games are free everywhere. Users must own a license to premium games in order to stream them. This is the same as NVIDIA's GeForce Now service.
The odds of gamers buying a PC game without owning a gaming PC capable of actually playing the game locally via a dedicated download seem to be very small. Microsoft likely knows this, and it's probably a reason why Microsoft is comfortable making this deal.
There appears to be very little risk with these deals because the services simply aren't competing against Xbox Game Pass in the same way. There's only one service that is really going against Game Pass, and that's Sony's PlayStation Plus.
After all, regulators at the Competition and Markets Authority believe that Boosteroid is so small that it is "not considered in detail" in their Microsoft-Activision provisionary findings report.
This is not to diminish Boosteroid, but to adequately show the size relation between the two services.
"There are also some lesser-known providers such as Boosteroid, Utomik, Blacknut, Gamestream, and Wiztivi. These providers are likely to be much smaller and are therefore not considered in detail," reads page 195 of the report.