NVIDIA's DLSS 3 and Frame Generation technology has been one of the most talked about features of the new GeForce RTX 40 Series line-up. The technology uses AI hardware to generate new frames to boost the performance of visually intensive games.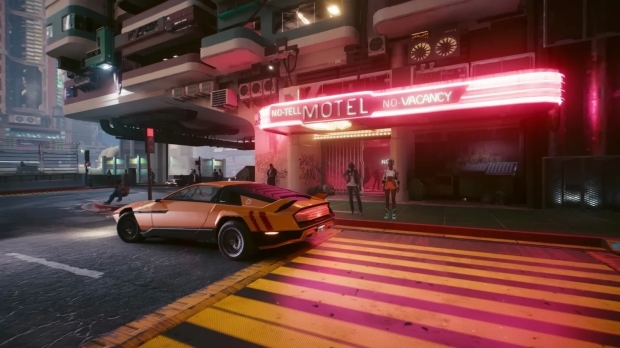 And it looks like two of the most visually intensive DLSS 3-enabled PC games feature stuttering issues on systems with AMD Ryzen 7000 series CPUs. Stuttering when playing PC games is never ideal and can ruin the experience due to inconsistent performance.
The stuttering looks limited to DLSS 3 in CD Projekt RED's The Witcher 3 remaster and Cyberpunk 2077, titles that feature real-time ray-tracing and run on the studio's internal RED Engine.
In addition to reports on Reddit and YouTube highlighting the issue in recent months - and without official word from CDPR or NVIDIA, this is all anecdotal - PC gaming site DSOG has reported the same results using the AMD Ryzen 9 7950X3D CPU and NVIDIA GeForce RTX 4090 GPU.
The report notes that both The Witcher 3 and Cyberpunk 2077 "are completely unplayable due to severe stutters" lasting between two to three seconds. In order to isolate the issue as something specific to the CPU being used, the stuttering completely disappeared when testing out the same games and in-game sections on a now fairly old Intel Core i9 9900K PC rig. So, yeah, something funny is happening specifically with Ryzen rigs and these two games.
Here's a YouTube clip from four months ago showcasing the issue with Frame Generation in The Witcher 3. The comments on the video feature several replies from users with Ryzen 7000 and even Ryzen 5000 CPUs having the same issue.
Apparently, the stuttering doesn't occur in other DLSS 3-supported games like Forza Horizon 5, Microsoft Flight Simulator, and Hogwarts Legacy. The good news is that the issue has been flagged to NVIDIA, so hopefully, there's a resolution coming soon.