Statements made by Giant Bomb's Jeff Grubb embroiled Xbox in another controversy...but this time the info appears to be wrong.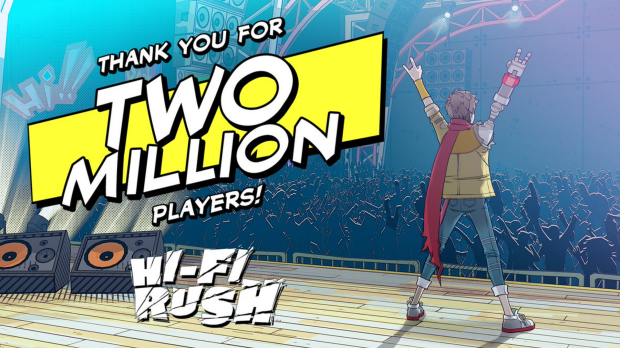 Gamers are pretty frustrated with the Xbox brand right now. There's just not enough new games to keep fans happy, despite the release of Hi-Fi Rush and Goldeneye in the same month, followed up by Minecraft Legends' launch just days ago. Xbox fans want more.
With this existing ire in check, gamers are typically more quick to latch on to certain reports in an effort to force change at Microsoft, including specific games meeting expectations. That was the case with Hi-Fi Rush, Tango Gameworks' stylish new rhythm game. Hi-Fi rush actually drew tons of acclaim and managed to amass 2 million players, but reports surfaced that the game simply didn't make much money. After all, how much could a direct-to-Game Pass title make in terms of sales?
According to Giant Bomb's Jeff Grubb, Hi-Fi Rush "straight up did not make the money that it needed to make."
It's something worth considering. Did a lot of people actually buy Hi-Fi Rush when it's available on Game Pass? Better yet, why would sales and revenue be a strong focus of performance evaluation for a game that's included on Game Pass? Remember that Microsoft has positioned Game Pass as a value-oriented service, which typically means a handful of games are being made just for the service rather than to sell a million copies. Let's not forget that Jeff often makes offhand comments like these and they can blow up and lead the news flow for that given day.
These claims of Hi-Fi Rush's failure apparently aren't true; Xbox VP of games marketing Aaron Greenberg says that Microsoft is very happy with the game's overall performance:
"Hi-Fi RUSH was a break out hit for us and our players in all key measurements and expectations. We couldn't be happier with what the team at Tango Gameworks delivered with this surprise release."
So...what exactly happened? Xbox gamers are on edge for a number of reasons. It doesn't help that Xbox just lost game capture sharing on Twitter, but the real issues stem from a long series of delays and overall frustrating releases on Xbox, which seems to be a brand that is spreading itself too thin across multiple platforms (console, PC, mobile, etc) and business models (subscription, dedicated games, hardware, streaming, etc).
All of this could change with Microsoft's huge Xbox games showcase set for June 11, which includes Starfield, a game that is largely seen as the make-or-break release for Xbox's first-party fiasco.