Kingston Technology has been in the memory business for quite a while, and if you think back to the first time you built a custom PC using off-the-shelf parts, no doubt Kingston RAM was in the mix as a potential option.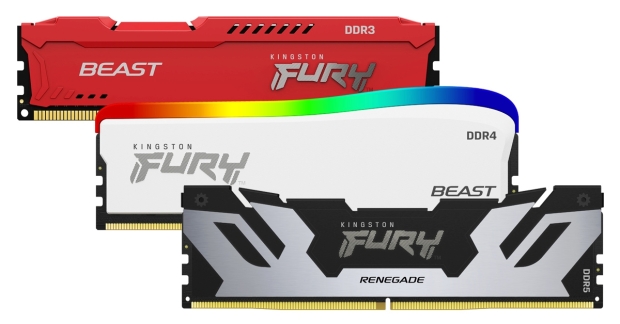 In 2002, Kingston started releasing modules for enthusiasts under the Kingston HyperX name delivering high-performance overclockable options to PC gamers and creators. In 2021, after HyperX was sold to HP, the line-up was rebranded Kingston FURY. The company is still at the forefront of overclockable modules that break records and push system memory speeds to their DDR limit.
Recently, we reported on the release of Kingston FURY Renegade Pro DDR5 RDIMMs, overclockable plug-and-play server-class memory modules backed up with a lifetime warranty. The company's Kingston FURY BEAST DDR5 and high-speed Kingston FURY Renegade DDR5 memory modules were also recently given the white treatment for those putting together an all-white components build in 2023.
Today comes word that Kingston has shipped over 100 million overclockable modules, solidifying its place as one of the market leaders regarding RAM.
"Kingston is committed to designing and manufacturing products that offer consumers unparalleled style and performance," said Kristy Ernt, DRAM business manager, Kingston. "This milestone demonstrates Kingston's market leadership, supporting users in every segment of our industry by providing world-renowned customer service and the highest quality products, with reliability to match. It takes an entire team to achieve this feat, and we thank and share this accomplishment with our partners, vendors, and customers."
And if you're in the market for some DDR5 memory for a new build, Kingston's FURY Renegade RGB DDR5-6000 32GB dual-channel RAM kit we reviewed earlier this year comes highly recommended.