NVIDIA isn't planning to ramp up production levels of its Lovelace GPUs any time soon, or at least that's what a new report claims.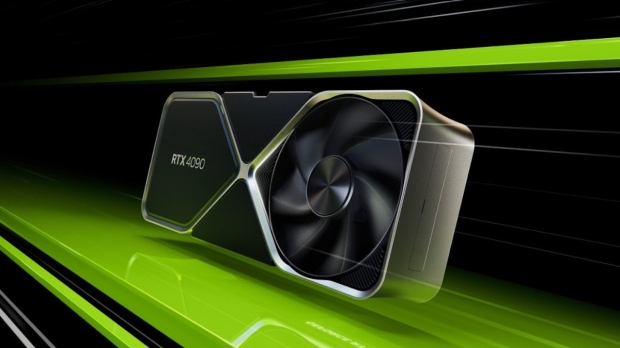 So right up front, we should note that this comes from DigiTimes, a source that picks up a lot of chatter from the hardware supply chain, but one with a patchy track record for accuracy - which is to say, apply a whole load of seasoning here.
The claim is that following the release of the RTX 4070, NVIDIA's supply chain partners do not see any indication that Team Green intends to scale up production for RTX 4000 graphics cards (the newest model, or any of the other existing Lovelace products).
Typically, we'd be looking at some cranking up of production around this time of the year for increased Q3 stock, with NVIDIA ensuring it has more GPUs to supply to graphics card makers during that busier period.
However, it seems this isn't happening, as per evidence gleaned from sources connected to NVIDIA's OSAT providers. Normally, these OSAT firms - which stands for Outsourced Semiconductor Assembly and Test, so outfits that package and test chips - would be getting calls to increase bandwidth for operations at this point. But that's not the case, DigiTimes asserts, suggesting NVIDIA is happy with the current level of production for Lovelace chips, and there will be no ramping up - at least not imminently.
Not a surprising situation, exactly
As we've already noted, we must be cautious about accepting this at face value, but it's an interesting nugget of a rumor that makes some sense in certain lights.
Firstly, we can look at the new RTX 4070 and see that this graphics card is not flying off the shelves, at least according to reports online. And backing that up, we can also observe that stock levels have been healthy during the launch, a sign that demand is weaker than expected, or that NVIDIA overdid supply. And the latter seems more unlikely, shall we say, especially as there's already evidence of some price cutting going on right after launch (minor discounts, admittedly, but that's still an unusual state of affairs, especially as the GPU has experienced a pretty favorable reception).
It'd make sense that NVIDIA will be watching the stock levels of its latest launch, and as a result, maybe wouldn't get carried away with thoughts of powering up Lovelace production right now. Especially seeing as there are no doubt worries about the continuing cost-of-living crisis, and the budget people have available for expensive GPUs, or appetite for upgrades.
On top of that, DigiTimes also mentions the prospect of RTX 3000 inventory which must still be sold off, an ongoing process since the launch of Lovelace last year. NVIDIA can't push too hard with current-gen RTX 4000 GPUs and not give its card-making partners (and retailers) enough breathing space to sell off last-gen stock.
All of this means we're not exactly surprised that NVIDIA might be taking a more cautious attitude as regards increasing Lovelace production.