When ASUS announced its new handheld, the ROG Ally, it caused quite a stir thanks to specs that positioned the Windows 11 gaming handheld as a direct competitor to Valve's Steam Deck.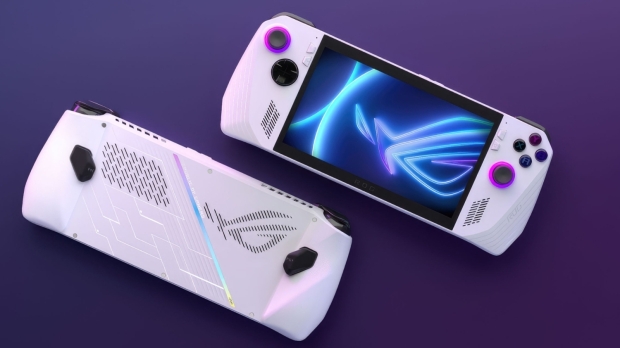 Sporting a Full HD (1080p) display with a 120 Hz refresh rate and a peak brightness of 500 Nits, it also features a custom AMD APU built on a 4nm process with Zen 4 and RDNA 3 architecture that ASUS is calling the fastest to date in its class. With pre-order sign-ups for ROG Ally in the US live now at BestBuy, ASUS has confirmed that it will have a worldwide launch "and it may be sooner than you expect."
A potential imminent launch is exciting news, especially when something like the Steam Deck is only officially available for purchase in certain regions. For example, the only models available in Australia are imports.
News of a "coming soon" release for the ROG Ally gaming handheld also raises the question of price, with ASUS's premium Republic of Gamers branding often commanding a premium price point. The base Steam Deck model with 64GB of eMMC internal storage is available for USD 399, going up to USD 649 for a model with 512GB of NVMe SSD internal storage.
Speculation (read: educated guess) points to the ROG Ally being released with a price similar to the most expensive Steam Deck, though we wouldn't be surprised if it launches higher than that. For those that have gone hands-on with a prototype ROG Ally (like YouTube channel Dave2D), the word is that in-game performance in terms of frame rate and visual settings is significantly more capable than Valve's handheld - and it's virtually silent even when pushed to its limits.
And when capped, the ROG Ally can even provide a 50% bump in performance over the Steam Deck when in 15W power mode (via Linus Tech Tips) compared to the Steam Deck in 35W power mode. Running on Windows 11 with custom software and interface modeled after ASUS's Armoury Crate app, the ROG Ally will support all current PC launchers from Steam, to Xbox Game Pass and Battle.net, to those from EA and Ubisoft.
To us, "sooner than you expect" implies a launch, probably in Q3 2023 or sometime before the Q4 holidays. And with that, we should expect to see more info on the ROG Ally - including full final specs - soon.