Samsung has announced a new range of memory cards with the PRO Plus range designed for professionals and enthusiasts that dabble in photography and content creation. Plus, no doubt those that use SD cards on gaming devices like the Steam Deck.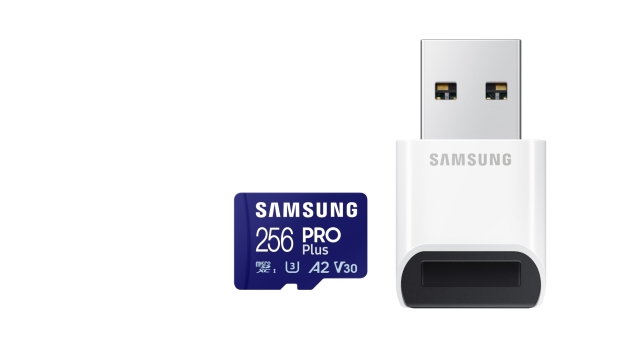 The big thing here is increased read and write speeds compared to their predecessors. Samsung notes that the 180 MB/s read speed represents a 12 percent increase, with the 130 MB/s write speed representing an 8 percent increase. These figures apply to the Samsung PRO Plus microSD and full-size SD cards.
The increase in speed makes the new PRO Plus range from Samsung an excellent choice for capturing 4K videos and photos, with the cards supporting the V30 standard. The PRO Plus range also uses the SDXC standard for SD storage and the UHS-I interface for device compatibility.
Samsung PRO Plus microSD and full-size SD cards are available in capacities up to 512GB, which Samsung described as enough to store over 200,000 4K photos or 30 hours of 4K video. For easy transfer, the new PRO Plus range is also being sold in bundles with a Samsung Card Reader that supports any USB port device.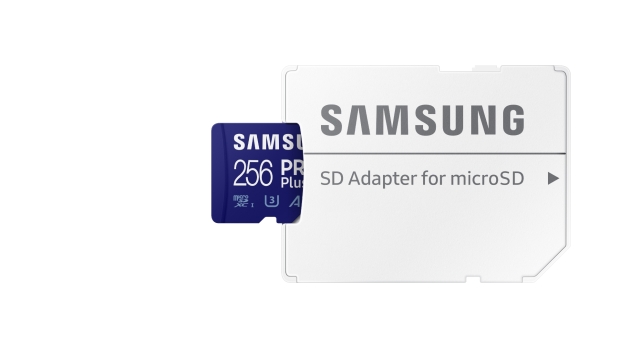 And the new range is designed to withstand just about any situation. The PRO Plus microSD cards offer six-proof protection against "water, extreme temperatures, x-ray, wear-out, drops, and magnetic impact." The full-sized PRO Plus SD cards add shock protection to bring the total up to seven.
Here's a breakdown of the models available and MSRP pricing in USD.
PRO Plus microSD
128GB ($18.99 MSRP)

256GB ($29.99 MSRP)

512GB ($59.99 MSRP)
PRO Plus microSD with Card Reader
128GB ($25.99 MSRP)

256GB ($37.99 MSRP)

512GB ($64.99 MSRP)
PRO Plus SD
64GB ($12.99 MSRP)

128GB ($21.99 MSRP)

256GB ($37.99 MSRP)
PRO Plus SD with Card Reader
128GB ($29.99 MSRP)

256GB ($49.99 MSRP)