Microsoft & SanDisk create "Startkey"
Portable customized settings.
Published Mar 6, 2008 3:22 PM CST
|
Updated Tue, Nov 3 2020 12:38 PM CST
0 minutes & 49 seconds read time
Last year in May, SanDisk teamed up with Microsoft to develop something that replaces U3 Smart Technology integrated on SanDisk memory devices.
Today, the first few examples of that new technology are starting to make themselves known. Startkey is the name it's going under for now, and it will allow users to keep all their Windows and Windows live settings on a portable memory flash disk or USB drive.
Sure, this is already possible for any user intimately familiar with Windows and Windows live settings, providing you know exactly which files to copy which takes time and considerable effort. The beauty of Startkey is that it will at the very least automate the process for you.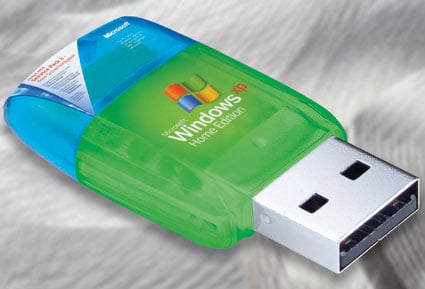 The benefit here is that Microsoft intends to allow users to carry all customized options that can be found in the Windows environment. The device will contain all your settings from desktop settings, contact lists to screen resolutions and will allow one to transport them directly to another PC that uses the same Windows software, and which is also "Startkey" compatible.
SanDisk will most likely be the first company to have such a product, so if you are an early adopter, keep your eye on them.
You can read more
here
.