Yesterday we got an impressive video and breakdown of the new Cyberpunk 2077 Ray Tracing: Overdrive Mode, which brings full path tracing to the game on April 11 as part of a technical preview.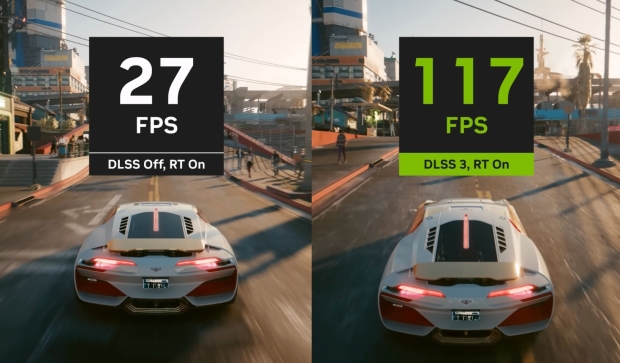 The "technical preview" wording there is key, as it takes the already technically demanding (and visually impressive) Cyberpunk 2077 and gives it a cinematic makeover thanks to full ray-traced lighting. From Global Illumination (GI) to shadows, full-resolution reflections, to every direct and indirect light source in the neon-soaked Night City given the RT treatment. Shader Execution Reordering (SER), Real-Time Denoisers (NRD), and RTX Direct Illumination (RTXDI) are all being leveraged here.
As per the video, in addition to a brand-new unified pipeline to make path tracing possible in Cyberpunk 2077, the Overdrive Mode also uses DLSS 3 and Frame Generation on the GeForce RTX 40 Series to make it more than a tech demo meets slideshow. And with that, native 4K rendering for the Ray Tracing: Overdrive Mode on the GeForce RTX 4090 drops to as low as 16 frames per second.
Cue "Cyberpunk 2077 with RT Overdrive is the new Crysis" memes, as no doubt this will limit the "technical preview" to those with high-end GeForce RTX 40 Series GPUs. Still, the addition of DLSS 3's combination of Super Resolution, Reflex, and Frame Generation, is doing wonders here.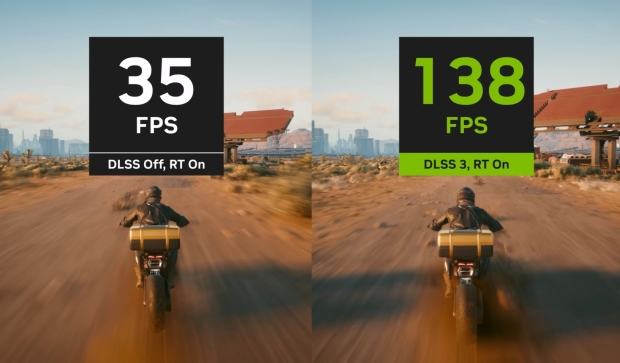 With the rise of DLSS and the new kid on the block Frame Generation, it's been a key component in pushing ray-tracing and non-ray-tracing performance to triple-digit territory, even on GPUs as powerful as the RTX 4090. It'll be interesting to see how Cyberpunk 2077 Ray Tracing: Overdrive Mode performs on the RTX 4080, RTX 4070 Ti, and the upcoming RTX 4070. The lower-tier GeForce RTX 40 Series GPUs will be limited to 1440p for the mode - at least, that's my guess.
NVIDIA has said that once the update drops on April 11, it will continue to work with CD Projekt RED for further enhancements, bug fixes, and performance optimizations. Even so, DLSS 3 will be a must for this - just like it was with the similarly impressive path-traced Portal with RTX.