Windows 11 was supposedly testing a new ability designed to help desktop PCs make a bit of savings with power usage, but it turns out that this functionality was not introduced at all.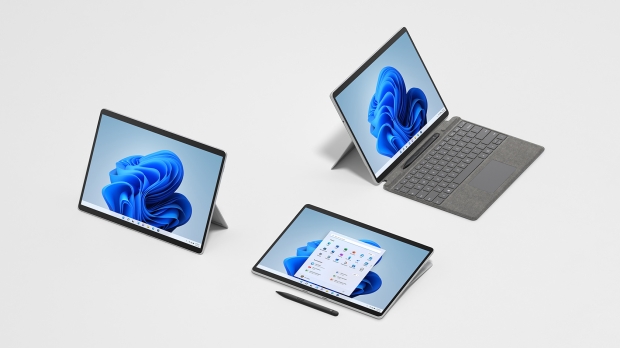 The Content Adaptive Brightness Control (CABC) feature was expanded to include not just laptops on battery power, but also notebooks that were plugged in, and desktop PCs too. Or that's what Microsoft told us when preview build 23424 of Windows 11 was rolled out (in the Dev channel).
The feature cleverly adjusts areas of the display to dim them appropriately, saving a little power with no noticeable difference to the overall quality of the image on the screen.
While that has obvious applications in saving battery with a laptop, the theory seemed to be that introducing it to desktop PCs could save a bit of cash on power bills (which have shot through the roof in some countries under the current cost-of-living crisis).
However, Microsoft has now altered its blog post for build 23424 to explain that the feature doesn't work for desktop PCs, despite the post's clear insistence that it did originally.
Microsoft wrote:
"We previously documented this feature working on desktop PCs - however, it does not. Content Adaptive Brightness Control (CABC) must be enabled by the OEM (the device manufacturer). As a result, this feature is not available on all laptops or 2-in-1 devices."
So it's also worth bearing in mind that as Microsoft further explains, it's not available on all notebooks either - CABC needs to be enabled by the device manufacturer.
How Microsoft could have dropped such a major clanger in terms of saying that a feature was operational on desktop rigs, when it actually wasn't, really isn't clear. Presumably someone in the team got hold of the wrong end of the stick somehow, but quite how remains a mystery. It's certainly a very odd mistake to make.
So, for the time being, CABC remains only beneficial to laptop users, and that's certainly where it's most important to carve out a bit more longevity when you're out and about with your Windows 11 device.
In other Windows 11 news, we just found out that the operating system is still struggling to attract fresh blood, and plenty of folks are still holding tight to Windows 10 rather than upgrading.