NASA has taken to its blog to share a new image captured by the famous Hubble Space Telescope, which honed its sensitive instruments on the globular star cluster known as Messier 55.
NASA took to its social channels to share the image and explained that Messier 55 (M55) is a loosely concentrated globular cluster that's located approximately 20,000 light years away from Earth within the constellation Sagittarius. The above image snapped by Hubble shows just a portion of M55, which stretches some 100 light years and contains an estimated 100,000 stars of 55 various types and brightness. The large collection of stars forms a spherical shape that can be traced back to the intense gravitational pull of each of the stars.
Notably, ground-based telescopes struggle to observe globular clusters such as M55 as they are hindered by light pollution. Hubble's safe position in low Earth orbit, above Earth's atmosphere, allows for the space telescope and, by extension, astronomers and scientists, to capture the globular cluster in all its glory, leading to a deeper understanding of the globular cluster itself and the stars that it contains. In particular, astronomers are interested in learning more about the evolution of stars by studying globular clusters, as the knowledge gained will translate to the star we call the Sun.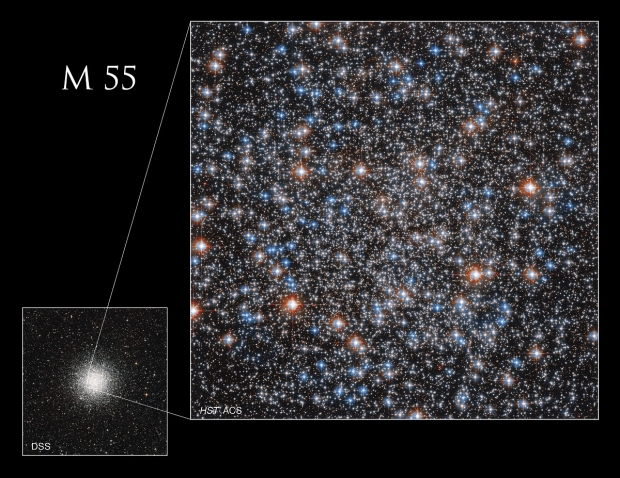 Scientists have pointed to a type of star called "blue stragglers" as a point of interest. These stars, which can be found abundantly present in the recent Hubble image, look blueish and appear younger than other stars of different colors located around them. According to reports citing astronomers, in specific conditions, a star can receive a bump in fuel that causes its life to regress or slow down. This phenomenon occurs when a star's gravitational pull rips material off a neighboring star and consumes it, causing the color of the star, in some circumstances, to change from a blueish hue to a reddish hue.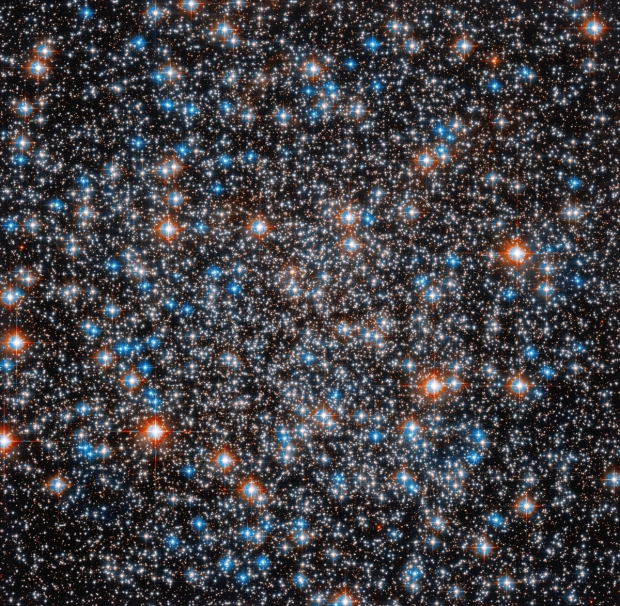 In other space news, an astrophotographer has captured a 60,000-mile-high wall of plasma falling down on the surface of the Sun, while NASA's Mars rover has captured a helicopter taking off on the surface of the Red Planet. The flight of the helicopter marked the 47th successful flight for Ingenuity, a technology demonstration that was originally intended to only be flown once. Additionally, Pentagon officials have said an alien mothership may be in our solar system, and it could probe Earth. If you are interested in reading more about any of those articles, check out the below links.