The emergence of artificial intelligence has shaken up many different industries, but one, in particular, will definitely never be the same again once the right tools are developed.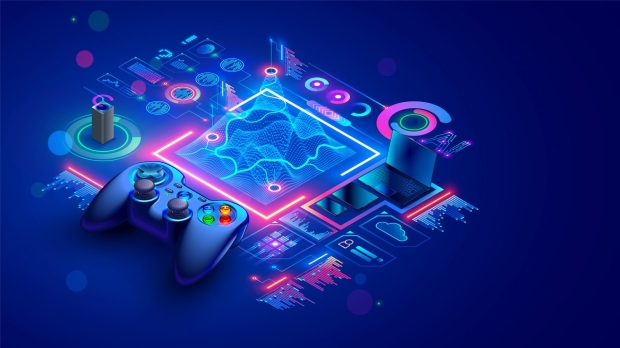 The success of OpenAI's ChatGPT, which Microsoft quickly adopted for its Bing search engine, demonstrates an immediate demand for easy-to-use machine learning technology. The various application of such a technology can't go understated, and Chinese gaming companies see the extreme value in developing AI-powered tools to generate content within their games, speeding up the overall development of each title while also reducing costs through the firing of staff that an AI has now replaced.
According to a recent article by South China Morning Post, companies such as Tencent, Giant Network, NetEase, Leihuo, and more are posting job listings for various AI-centered positions. Notably, Giant Network is offering $1.1 million yuan, or $167,000, for an AI team leader, while Leihuo and NetEase will be injecting a ChatGPT-like system into the upcoming title Justice Online, slated to launch this June.
Powerful AI systems like ChatGPT being designed to focus on one game will come in more than just the form of abundant data collection of players or speeding up the development process of the game. They will also become the opposition to players. According to Guo Weiwei, the CEO of Seasun, the gaming division of the Chinese software company Kingsoft, said during an annual gaming conference last month, "Over the next five years, artificial intelligence-generated content (AIGC) will greatly change many aspects of the gaming industry."
Weiwei added that in the future, games will likely be versing AI opponents that will be indiscernible from real-life players as the AI systems will become so advanced that they will be able to mimic the decisions a typical human player would perform. Weiwei uses chess as an example, saying that "Just like playing chess online, it may be difficult to discern whether you are playing against an AI or a real person".
With the rapid advancement of artificial intelligence, there will be some bumps in the road, and that will likely come in the form of job restructuring for many individuals within the industry. According to Dash Huang Yimeng, the founder and chairman of XD Corp, AI has started affecting jobs within game development companies as he recounts two separate video game developers using AI to replace positions in their external art design and translation teams.
"AI has actually begun to affect the jobs of many people," said Yimeng. "Everyone must be prepared to embrace change," said Huang Yimeng.
In other news, a NASA rover has captured incredible footage of a helicopter taking off on the surface of Mars. Ingenuity conducted its 47th flight, continuing to push its boundaries as a technology demonstration and a scout for Perseverance. If you are interested in reading more about that story, check it out below.