The PowerColor Liquid Devil Radeon RX 7900 XTX is described as the "newest and most advanced graphics card" in the PowerColor Radeon range - and it's not hard to see why. It features a custom-designed full-cover, pre-installed EK water block that is EK-Matrix7 compatible-a standard developed by EK to ensure perfect alignment and compliance for its range of products.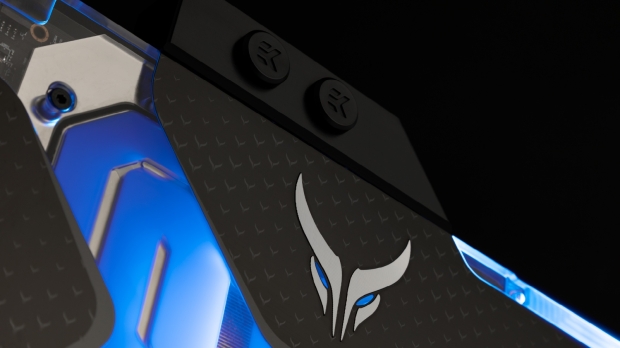 The PowerColor Liquid Devil Radeon RX 7900 XTX was officially revealed last month, and now with the cards available and in stock in "limited quantities" (via the EKWB store) we also have the price for this beast. As expected, this is pretty much the most expensive Radeon RX 7900 XTX GPU currently being sold, with a price point of USD 1499 and AUD 2099. This puts its price close to the GeForce RTX 4090's MSRP of USD 1599.
It does look fantastic, though, and unlocks the full potential of AMD's flagship RDNA 3 offering. In addition to the nickel-plated copper base and Acrylic, it features a brand new 14-layer high TG PCB, a 17-phase VRM design, and an additional 2+2 phase for the 24GB VRAM. Inside you'll find monitoring and reporting for each phase's electric current and power consumption impressive. The card uses 3x8-pin power connectors that EK notes will be able to support "the heaviest overclocks."
And as a water-cooled GPU, overclocking is backed up by low GPU temperatures even when boosting the clock frequency.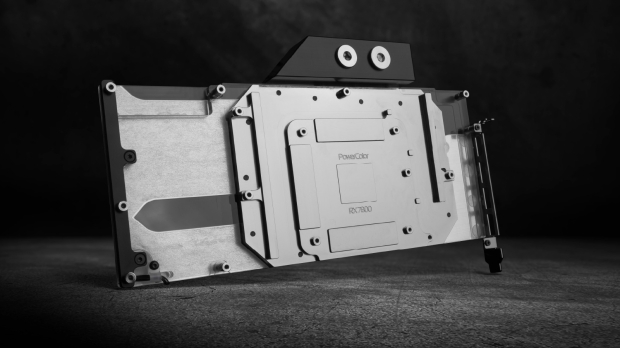 "Reliable operation at the highest possible frequencies while the lifespan of your graphics card is prolonged due to the benefits only liquid cooling can provide," writes EK on the official product page. "Low operating temperatures for all essential components on the card are a given, like the voltage regulation module, GDDR6 VRAM, and the MCDs of the GPU core."
It also features a dual-BIOS mode with a default "OC" mode and one dubbed "Unleash" - both of which feature higher clock speeds than AMD's reference model.
Here are the PowerColor Liquid Devil Radeon RX 7900 XTX's specifications.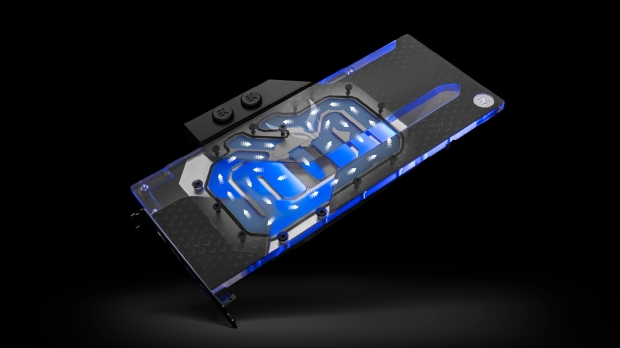 Graphics Engine: RX7900XTX 24G-W/OC
Video Memory: 24 GB GDDR6
Stream Processor: 6144 Units
Engine Clock (OC): Up to 2455 MHz (Game), Up to 2615 MHz (Boost)
Engine Clock (Unleash): Up to 2510 MHz (Game), Up to 2680 MHz (Boost)
Memory Clock: 20.0 Gbps
Memory Interface: 384-Bit
Bus Standard: PCIE 4.0
Standard Display Connectors: 1 x HDMI 2.1, 3 x DisplayPort 2.1