Microsoft has found a way to answer regulatory concerns with a strategy that significantly benefits the Xbox business.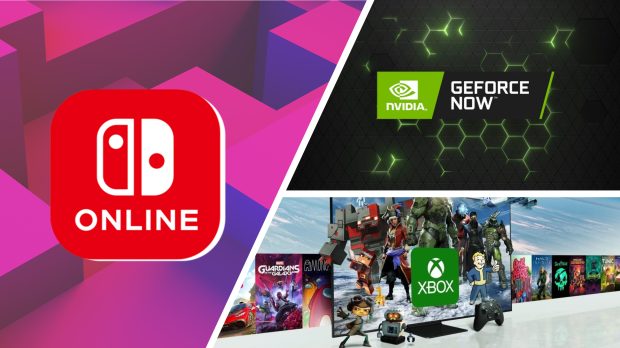 There's more than meets the eye with Microsoft's recent 10-year Call of Duty deals. The company has signed contracts to offer Call of Duty on competing platforms like Nintendo systems and NVIDIA's GeForce Now streaming service for a full decade. Microsoft is attempting to satisfy regulatory concerns in a way that is favorable to itself, the two competing games companies, and global consumers.
The deals are particularly advantageous for Microsoft, who will see its games and content expand to new audiences across cloud gaming and Nintendo's uniquely merged handheld-console market.
In a press conference held shortly after an European Commission merger hearing in Brussels, Microsoft President Brad Smith said the deals would expand access to Call of Duty to 150 million more consumers (NVIDIA's service will get all Xbox PC games but Nintendo is limited to Call of Duty).
These deals could grow Call of Duty's playerbase exponentially. The shooter franchise has already made $31 billion without releasing on the Switch platform (which has made nearly $67 billion in lifetime revenues) or being made available to stream on NVIDIA's GeForce Now.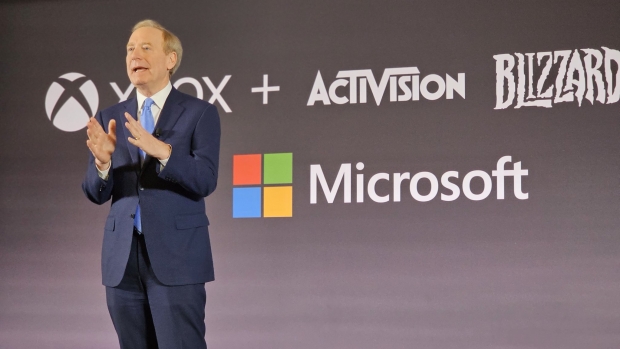 The math seems simple: Microsoft appears to be combining the userbase numbers of the Nintendo Switch and GeForce Now to get the figure. Nintendo has shipped 122.5 million Switch consoles globally and GeForce Now has "more than 25 million members in over 100 countries."
Microsoft is confident these 10-year licensing deals will move the merger towards regulatory approval. This expansion point is expected to benefit consumers by virtue of more choice and wider availability of content across multiple mediums. Activision-Blizzard games like Call of Duty are not currently available on the Nintendo Switch or NVIDIA's GeForce Now streaming service (games like Overwatch and Diablo III are available on the Switch, though).
In this article we'll be taking a closer look at how these deals will benefit Microsoft for more context and understanding of where the Xbox brand currently is and where it could be post-merger.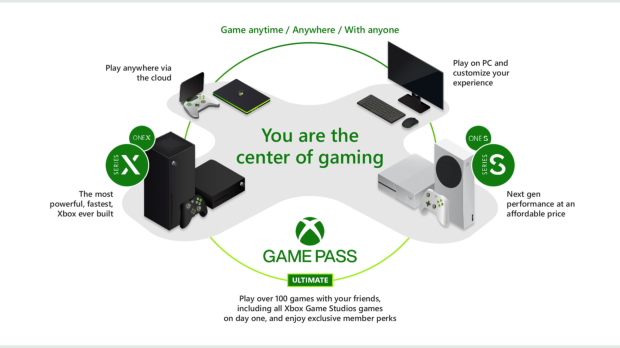 On the surface, it looks like Microsoft had conjured up these deals in a bid to curb regulator's worries. However, it's very likely that the deals were planned all along and that Microsoft had always intended to make similar offers with competitors like Nintendo and NVIDIA if the merger was approved.
The reality is that these licensing deals fit perfectly into Xbox's business plan. Since unifying Xbox consoles with Windows 10 PCs years ago, the Xbox brand is no longer just a walled garden console platform. Xbox is now a service that bridges multiple access points and serves games and content across all consumer technology.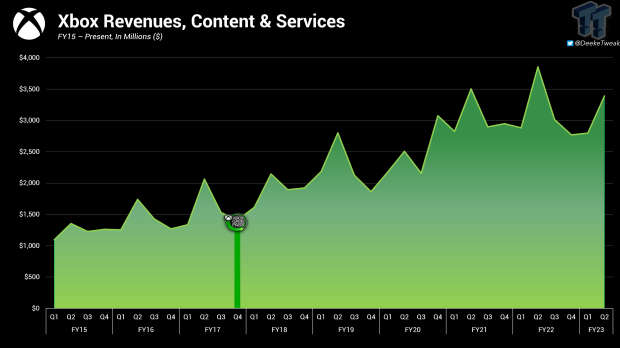 This cross-platform ecosystem significantly evolved with the advent of Xbox Game Pass, which transformed the video games industry with its innovative all-you-can-play access--a concept that spawned waves of multi-game subscription copycats. Game Pass Ultimate also introduced Microsoft's xCloud game streaming service that brought Xbox to mobile devices and even directly to consumer TV sets.
Microsoft wants Xbox to be everywhere that consumers and gamers currently are, and the company has done an impressive job in executing this plan. Multi-platform expansion is Xbox's raison d'etre, which includes offering games, content, and services on competing platforms. Especially on competing platforms.
That brings us to the astronomically high 150 million expansion point that Microsoft brought up during its press conference. This figure has the potential to radically boost Xbox's engagement, revenues, and profits.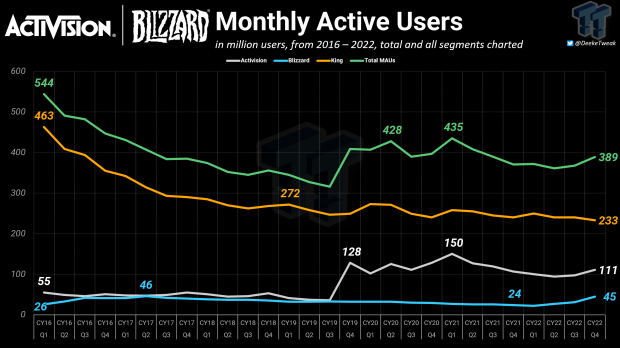 In past articles, I discussed how important monthly active users (MAUs) are for any platform. These numbers indicate how many people are engaging, playing, and spending on a storefront or service.
Here's a quick big-picture scenario: Post-merger, Xbox MAUs will combine with Activision's MAUs. There will be some cross-over because some Xbox MAUs are from Activision-Blizzard games, but we can still combine Xbox MAUs with King's MAUs to understand how large Microsoft's gaming presence could be.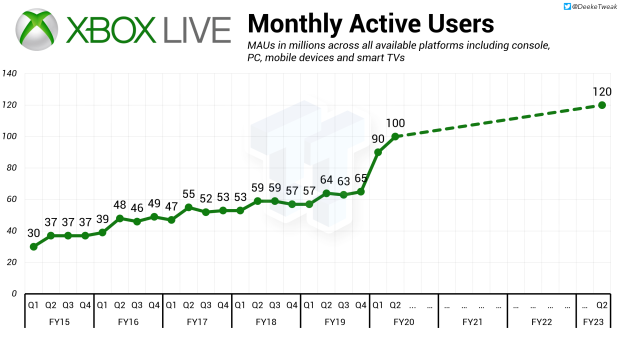 Microsoft recently announced that Xbox had a record-breaking 120 million MAUs. Activision's latest earnings report shows that King had 233 million MAUs as of December 31, 2022. That means Microsoft's gaming MAUs could tally up to at least 353 million MAUs if the merger closes (this number isn't entirely accurate as users are in flux).
Since we eliminated both Activision and Blizzard numbers to remove any chance of overlap, these numbers could be even higher. For reference, Sony's PlayStation platform currently has 112 million monthly active users.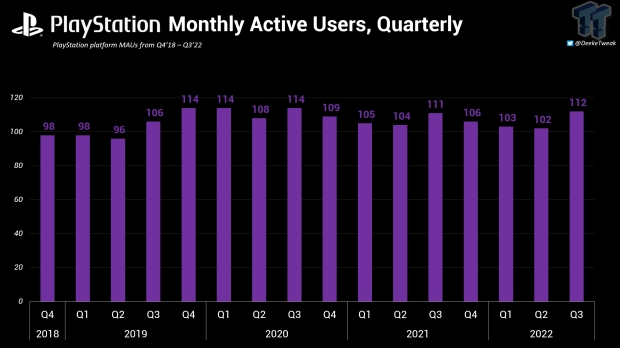 As per Microsoft, the new 10-year licensing deals with Nintendo and NVIDIA would bring Call of Duty and Xbox games to 150 million more people. The numbers really do speak for themselves on a userbase access level.
"I think there's a clear path forward towards regulatory approval. The two agreements we announced today really provide two guardrails if you will. One shows how we can come to terms to make Call of Duty available on other platforms. Today it's Nintendo. In the future, it could be Sony.

"On the other side, the agreement we've done with NVIDIA really shows how we address the concerns with cloud gaming.

"What we've really shown is if this deal is approved with these agreements, we will bring Call of Duty to 150 million more people."

--Microsoft president Brad Smith
Having access to exponentially more users isn't the only way Microsoft would benefit from these deals. We have a quick breakdown below:
Ways That Microsoft Benefits from 10-Year Deals
NVIDIA GeForce Now access could spark game purchases - GFN subscribers can only stream games that they own. The service is not a storefront, only a delivery system and method of access. Microsoft will continue to release games on competing PC platforms to maximize sales and GFN incentivizes purchases. This directly synergizes with Microsoft's plan of A) selling games and B) generating in-game revenues via microtransactions.
Switch will likewise spark Call of Duty game purchases - Nintendo has shipped 122.5 million Switch consoles. Major publishers typically want to have some presence on the Switch. Even Microsoft releases games on the Switch, including Minecraft, which is quite popular on the platform. Technological setbacks could disrupt full game sales and distribution methods will also be a big factor in Call of Duty sales on the Switch. It's possible that Microsoft will have to use Nintendo's cloud infrastructure to distribute Call of Duty onto the Switch due to hardware power limitations.
Microtransaction revenues - Call of Duty is one half game sales and one half microtransactions. Blizzard typically operates on expansions for World of Warcraft and in-game purchases from the likes of Overwatch. Nintendo and NVIDIA will facilitate in-game purchase opportunities via their respective platforms.
To summarize, Microsoft finds these deals agreeable because the downsides are very minimal. NVIDIA's GeForce Now is only a competitor because it can remotely stream games to PCs, mobile devices, browsers, and smart TVs.
Xbox Game Pass Ultimate streaming has a significant advantage over GFN because it's additive to the core subscription. Cloud streaming is an added bonus to Ultimate subscriptions, and the main reason to buy Game Pass is to access a pool of over 400 games, some of which are streamable to other devices at no extra charge.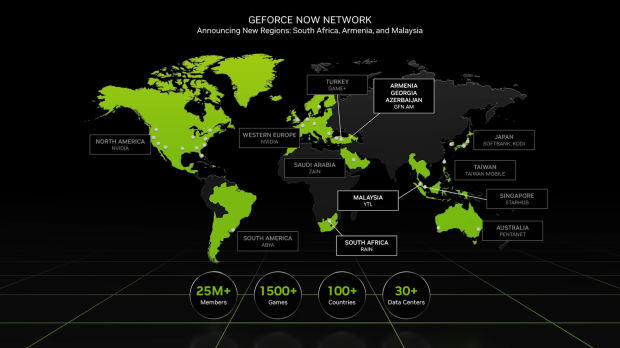 GeForce Now, on the other hand, is only a cloud distribution service and requires games to be purchased before they can be streamed over NVIDIA's powerful servers.
Microsoft certainly will not lose anything by bringing games to Nintendo. On the contrary. As we said above, Xbox games like Minecraft are doing exceedingly well on the platform and the system remains an attractive place to sell games by virtue of its wide installed base.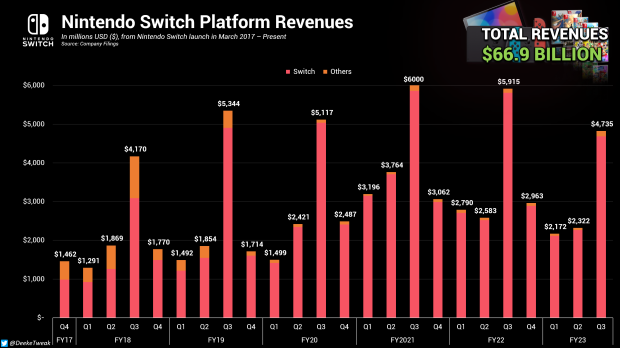 The competition will benefit too. Nintendo in particular stands to benefit from game sales--assuming Call of Duty is available natively on the Switch--and more people will sign up to Nintendo Switch Online because it's required for online play.
NVIDIA's GeForce Now subscription will gain access to the $31 billion Call of Duty franchise as well as other Activision-Blizzard and Xbox games. Adding more value through popular games typically boosts subscription sign-ups and retention.
These deals represent a win-win scenario for everyone involved, and based on the cross-platform ethos of the Xbox business, it was highly likely that Microsoft would at least make the Nintendo deal if the merger had been approved. Microsoft could stand to gain considerable ground in the cloud gaming and console market using competitor's platforms as a springboard to reach and monetize new users.