Windows 12 - or whatever the next-gen Windows will be called - could be what testers will preview very soon in a new channel Microsoft has just introduced for Windows Insiders.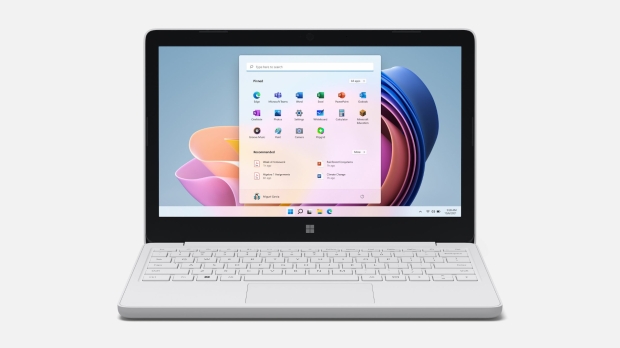 What's happened here is that the Dev Channel, which up until now was the earliest test channel for Microsoft's preview builds of Windows 11, has been forked into the Canary Channel and Dev Channel.
Those familiar with other beta programs will recognize the designation of 'canary' as the earliest testing avenue available (for example, with Google's Chrome browser). In other words, those bravest testers who are facing the greatest probability of bugs (and possibly nasty ones).
The practicalities of this split are that those in the Dev Channel right now will be shifted over to Canary. If you want to remain in the Dev Channel, you'll need to reinstall Windows 11, which is a bit of a hassle.
As to the exact nature of the Canary Channel, this is where Windows Central comes in, specifically Zac Bowden who has some pretty reliable sources at Microsoft.
Bowden tells us that people "familiar with Microsoft's plans" say this new scheme of two-track development for Windows is splitting work into one path for Windows 11 (Dev) and the other for the next version of Windows (Canary).
We've already seen leaks suggesting that Windows 12 might be the name for Microsoft's next version of its desktop OS, namely Intel documentation for Meteor Lake CPUs (next-gen models) which listed Windows 12 under supported operating systems.
Whatever the OS ends up being named - and Windows 12 seems an obvious choice - it'll theoretically pitch up in 2024. (Remember the days when we were told Windows 10 would be the last version of the OS by Microsoft, by the way?).
As we've already noted, it's worth bearing in mind that with the Canary Channel, you'll likely be exposed to some of the worst bugs going. But you'll also be the first to play around with new features inbound for the next incarnation of Windows.
Don't forget, if you don't want to move to Canary, you'll have to take action (namely reinstalling your OS).
In total, there are now four channels for Windows 11 testing - the new Canary, plus Dev Channel, and also the Beta Channel and Release Preview. As you step up through those channels, the preview builds supplied are more stable, culminating in Release Preview, which brings you the new features about to be released for Windows 11 in what should be a pretty stable state. (Although any preview software carries some risk, naturally).