Sony's physical PlayStation game revenues hit a new four-year high during a record-breaking Q3 holiday period.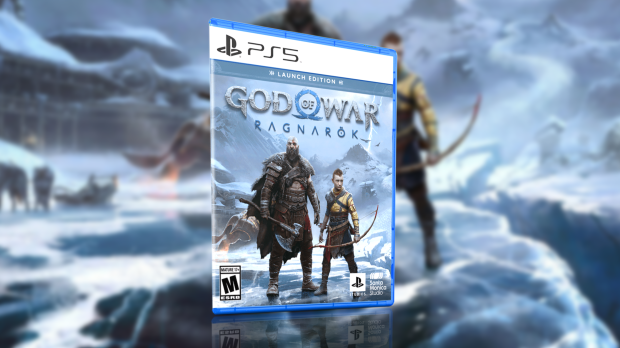 Sony's PlayStation games division is doing incredibly well right now. The gaming segment delivered a record-breaking $8.8 billion in holiday earnings, driven by surging hardware and software sales. While digital thoroughly dominates PlayStation's books thanks to the combination of digital game sales and microtransactions, physical game sales are on the rise.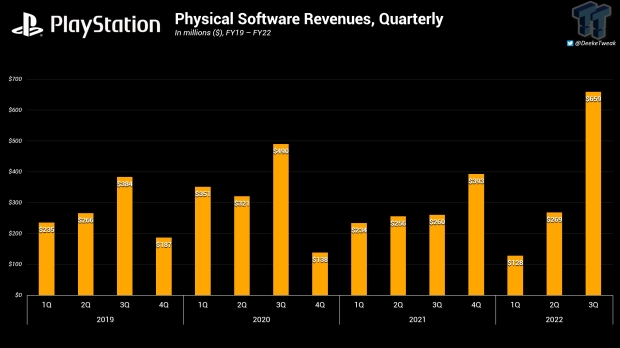 According to Sony's latest financial report, during Q3 Fiscal Year 2022 (October - December 2022) the PlayStation division made $659 million from physical software. This not only represents the highest physical game sales earnings in the last four years, but is also a significant increase of 153% year-over-year.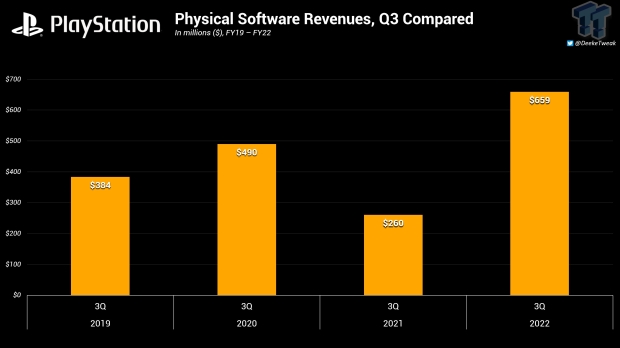 The software surge was triggered by two major things: typical holiday spending and a big wave of PlayStation 5 shipments. Sony moved 7.1 million PS5s during the holidays and each console offers another access point to the PlayStation game ecosystem.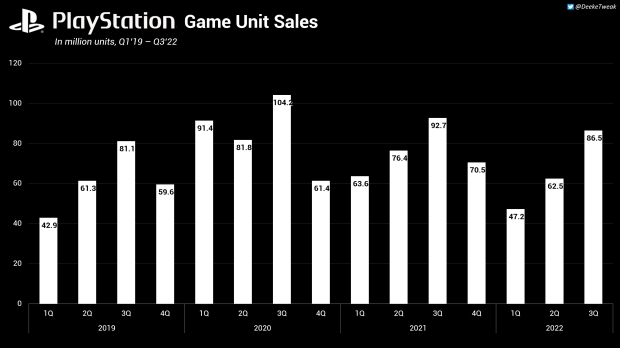 In terms of game unit sales, Sony sold 86.5 million PS4 and PS5 games during holiday 2022. The rise in physical software sales led to an increase in percentage share of overall quarterly revenues, with physical making up 7% of Q3'22 revenues, up from 4% from Q3'21.
A variety of games contributed to the large spike in sales volume, including first-party games like The Last of Us and the popular God of War Ragnarok, which achieved a massive 11 million game sales during the quarter alone. Call of Duty Modern Warfare 2 is also expected to have significantly contributed to the rise in game sales revenues--Activision had previously announced Modern Warfare 2 had generated $1 billion in full game sales in 10 days' time.