Jensen Huang, the co-founder and CEO of NVIDIA and one of the biggest faces of the computing world, has commented on artificial intelligence and the popularity of tools such as OpenAI's ChatGPT.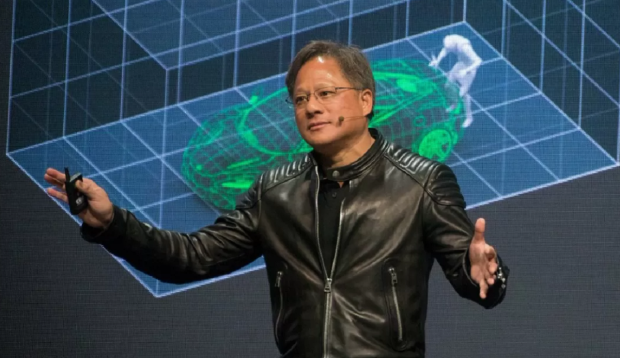 The NVIDIA CEO spoke at Berkeley Haas University's Dean's Speaker series, where he said that the adoption of artificial intelligence speaks for itself, as OpenAI's ChatGPT has already amassed 100 million users within two months of its releasing. According to Reuters, the AI chatbot broke the record for the fastest-growing consumer app, putting it ahead of TikTok, which took nine months to reach 100 million users. Huang describes the emergence of artificial intelligence in the form of tools such as ChatGPT as an "iPhone moment," but for AI.
Huang highlighted some of the best parts of ChatGPT's API, such as its compatibility with spreadsheets, PowerPoint, search engines, and much more. Additionally, the NVIDIA CEO points out the code writing capabilities, with ChatGPT already being able to write in python, JavaScript, Verilog, and more. With the tool being available to everyone, Huang says that "literally everyone can program a computer" now, which will undoubtedly change the programming landscape.
"When was the last time we saw a piece of technology that is so versatile that it can solve problems and surprise people in so many ways so often? It can write a poem of course [...] It could fill out a spreadsheet; it can write a SQL query and do a SQL query; it can write python code; it can write Verilog, and so you know, if it can't do it today, of course, it will be able to do it someday. This is the iPhone moment, if you will, of artificial intelligence," said Jensen Huang.
"This is no different than when browsers were created and somebody overnight created JavaScript and you got a website that was quite surprising. Or when the iPhone came out and somebody wrote something and took about a couple of weekends and they have a piece of software that they can download from the app store," added Huang.