A newly released satellite image has revealed the devastated region in Turkey that was only recently hit with a powerful 7.8 magnitude earthquake.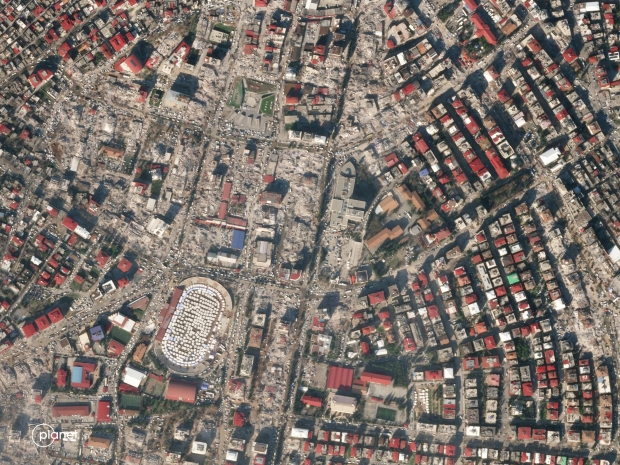 According to reports on February 6, a series of violent earthquakes struck southern and central Turkey, along with western Syria. The first was the 7.8 magnitude earthquake that hit Turkey and Syria, causing hundreds of buildings to collapse and the death of what is estimated to be 11,200 people. Teams are still on the ground, attempting to find any survivors underneath the piles of rubble. The second earthquake came only hours after the first and measured 7.5 in magnitude, shaking both Turkey and Syria.
The above image was published on Twitter by Planet, where the company says one of its satellites captured a birds-eye-view of the disaster-stricken city Kahramanmaras, a city in the Mediterranean Region of Turkey. At the moment, there are few satellites images of the disaster, but companies such as Planet, Maxar, NASA, the National Oceanic and Atmospheric Administration (NOAA), and the European Space Agency are working on capturing valuable satellite images of the region that will then be given to officials assisting the people of affected regions.
Data such as this will allow on-ground officials to know the locations of the most damaged areas and apply resources to those areas appropriately, thus saving lives. However, NASA, the European Space Agency, and NOAA are yet to publish any satellite images of the region, as reports state it takes several days for the images to be gathered and organized.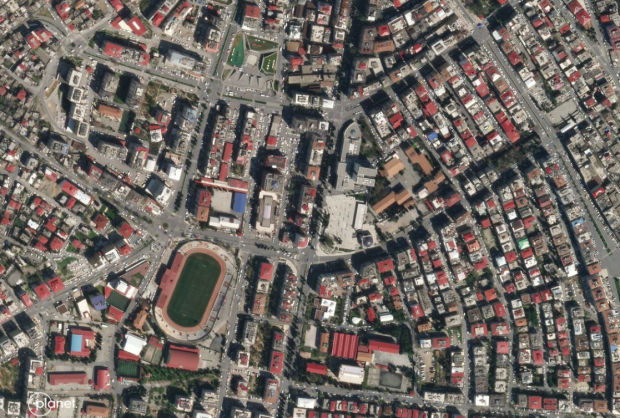 Above is an image of the city of Kahramanmaras snapped by a Planet satellite on April 3, 2021. As you can see, the city features hundreds of buildings. The image below was taken on February 9, 2023, and shows just how hard the city was hit by the two earthquakes. Notably, Kahramanmaras resides in between both of the epicenters of the earthquakes. As you can see from the below image, the earthquakes have wiped out a large chunk of the previously standing building in the above image, with the rubble even being visible from space.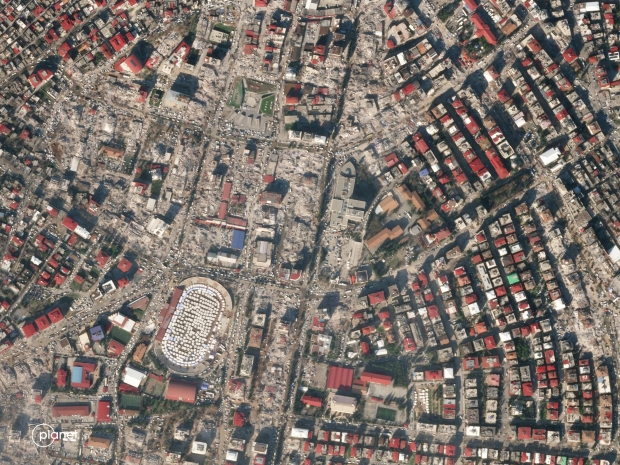 In other news, NASA's Curiosity rover, which has been exploring the surface of Mars, has come across a metallic object that crashed into the surface of the red planet. NASA's rover snapped images of the object and realized it was not the first time it had encountered an object such as this. If you are interested in reading more about that story, check out the below link.