If you're looking at putting together a new enthusiast, gaming, or content creation PC, this new range of Corsair products should interest you. The company is updating its liquid CPU cooling options and introducing new cases designed for maximum airflow (and RGB goodness). It is introducing a new RGB fan in the form of the AF RGB ELITE.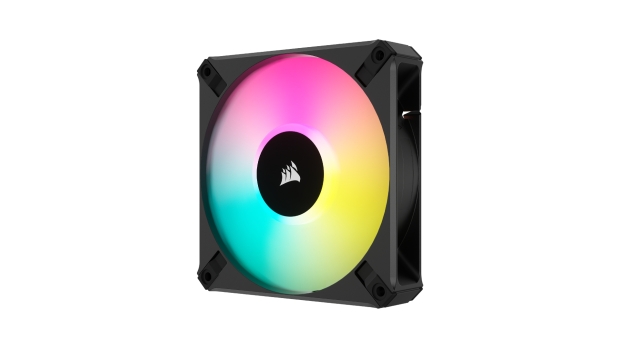 The AG RGB ELITE fan is described as Corsair's highest-performing RGB fan, featuring eight addressable LEDs per fan. Available in 120mm and 140mm versions, speeds can top 2,100 RPM and 1,700 RPM, respectively, with the low-noise operation and a "Zero RPM" mode that is said to generate no noise. The new AF RGB ELITE is available in a kit with an iCUE Lighting Node CORE controller and as single-fan expansions.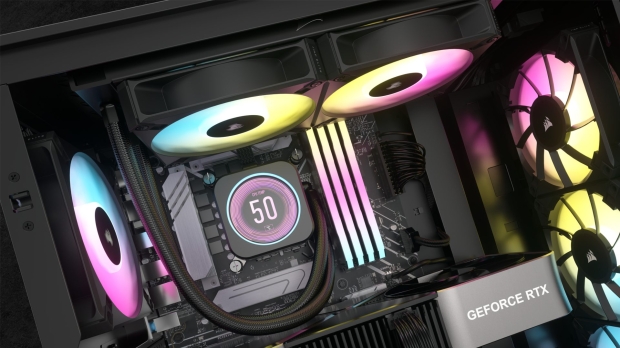 This brings us to the new liquid CPU coolers in the form of the new AIO-based iCUE ELITE CAPELLIX XT and ELITE LCD XT, which incorporate these new fans. Coupled with Corsair's applied XTM70 Extreme Performance Thermal Paste, the company notes that these new coolers are perfect for the "thermally demanding" 13th Gen Intel and AMD Ryzen 7000 Series processors. These new coolers are available in radiator sizes going from 240mm up to 420mm.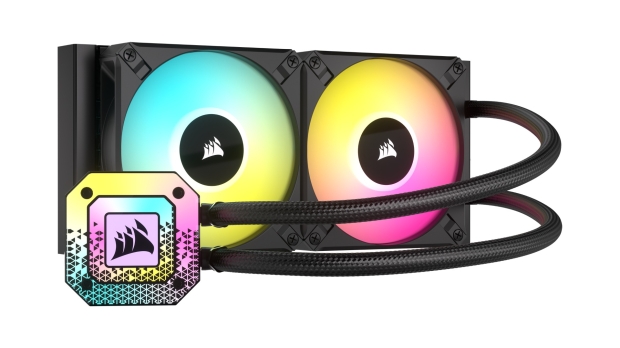 The ELITE CAPELLIX XT features a new style for Corsair that adds new RGB to the pump cap.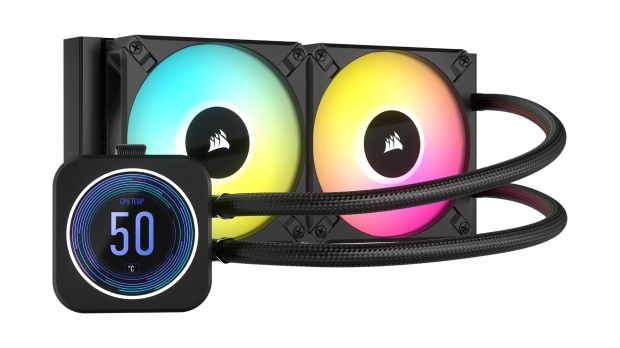 The ELITE LCD XT takes this to the next level with a 2.1" IPS LCD on the pump cap that can showcase real-time temperature info or be programmed to display GIFs.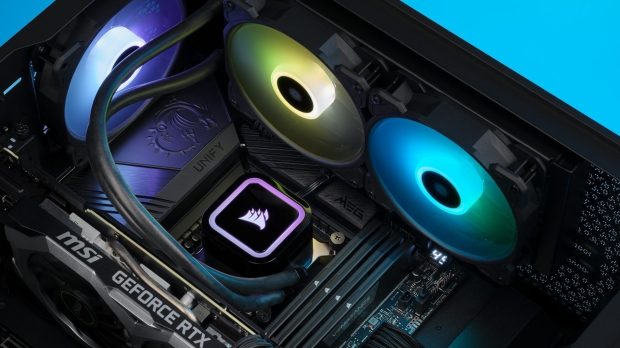 Corsair has also updated its entry-level coolers with the new H60x and H100x RGB ELITE that also sport RGB ELITE fans.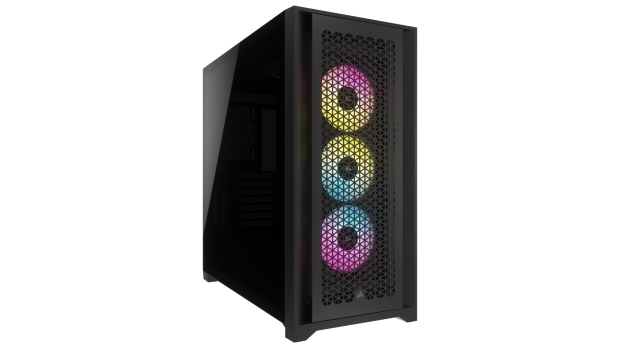 Lastly, Corsair is introducing two new mid-tower PC cases with the 4000D RGB AIRFLOW and 5000D RGB AIRFLOW that feature "a perforated steel front panel." Like all of the new products today, these cases feature the impressive new AF120 RGB ELITE fans (three of them) and an iCUE Lighting Node PRO controller for further RGB expansion. An excellent inclusion is two 120mm fan mounts on the PSU shroud to direct airflow at your GPU. The 4000D and 5000D RGB AIRFLOW are available in Black or True White.
Product pages for all the new Corsair gear are below.
CORSAIR AF RGB ELITE

CORSAIR iCUE ELITE CAPELLIX XT

CORSAIR iCUE ELITE LCD XT

CORSAIR H60x and H100x RGB ELITE

CORSAIR 4000D RGB AIRFLOW

CORSAIR 5000D RGB AIRFLOW