New Dragon Age leaks may have spoiled the events that take place during opening sequence of the game.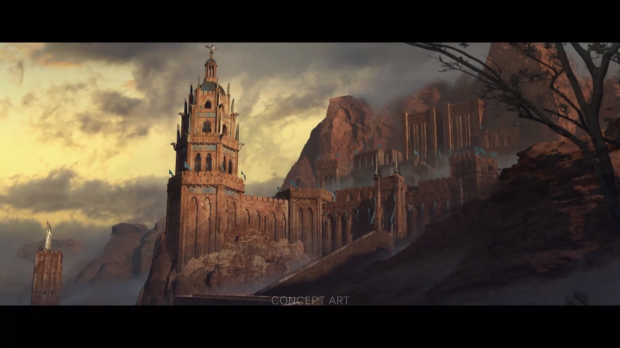 New info, gameplay footage, and screenshots were recently leaked from an alpha build of Dragon Age Dreadwolf, the next big game in BioWare's fantasy series. The leaks were apparently captured from a playtest from an earlier version of Dreadwolf and include important story beats that could set the overall tone of the game.
The leaks show an invasion of Weisshaupt Fortress, the mythical home of the legendary heroic protectors known as Grey Wardens. Players actually take on the role of a Grey Warden during the sequence. It's unknown of players are taking control in media res or not, but it could be the case. Dragon Age Inquisition threw players into the fray in a similar fashion.
The footage shows the Grey Wardens' fort besieged by darkspawn, and written accounts of the playtest footage say that Weisshaupt is also being attacked by a dragon. The darkspawn are infused with red lyrium, a magical substance of corruption, and red lyrium roots break through the walls of the castle itself.
Read Also: Dragon Age 4 may recreate one of Mass Effect Andromeda's worst mistakes
Everything about what I saw made me think that this could be the opening sequence of Dragon Age Dreadwolf and establish the overall dire scope of the game. The mighty Grey Wardens have fallen, the darkspawn are coming, and this time they're more dangerous than ever.
The game could then cut away to another set of characters--BioWare is known for creating ensemble casts and this time we might get a shifting scope that eventually brings the squad together movie-style.
Weisshaupt is on the Eastern regions of the Anderfels and is close to the Tevinter Imperium where the game is set. The game is believed to take place in the capital city of Minrathous, which also happens to be the largest city on the continent.
BioWare has yet to respond to the Dragon Age leaks.