BioWare's new Dragon Age game may carry forward one of Mass Effect Andromeda worst gameplay decisions.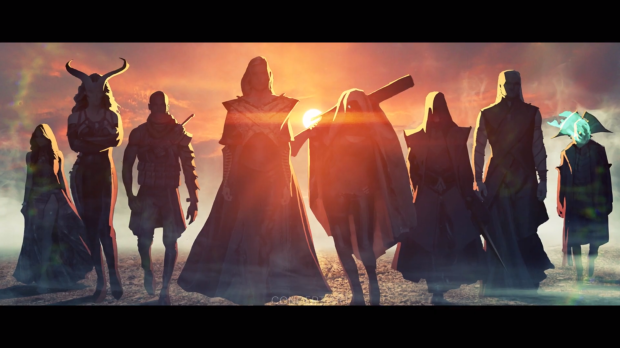 Tons of info for BioWare's latest Dragon Age Dreadwolf game has leaked out from an alpha version of the game, giving players an idea of what to expect from Dragon Age 4. While most of the leaked details describe an intriguing hack-and-slash fantasy epic with drastically improved visuals, there's one major red flag that could spoil the entire thing.
Playtest sources have told Insider Gaming that Dragon Age Dreadwolf does not allow players to control party members. This sentiment has also been echoed by other leakers. This was a big problem in Mass Effect Andromeda and was the second-largest issue I had with the game.
Mass Effect and Dragon Age RPGs have deep squad-based combat to add immersion and strategic control over challenging battles. You spend most of the game either fighting or strategizing for more fights, and part of that is creating powerhouse synergies with your teammates.
There's nothing more satisfying that finding that epic build that complements your squad. It's like creating an indomitable sports team that just crushes the competition with magic and mayhem instead of brawn and agility. Being able to control your squad, pick what abilities they use, and most importantly, when they use them, is a hallmark of any BioWare game. How will players pull off those crazy combos if they can't tell squadmates exactly when to cast an ability?
The immersion factor is also incredibly important. Being able to control a character in battle lets you step into their shoes and form a kind of bond or identity around their roles and playstyles.
By choosing to remove party member control, BioWare could be making a big mistake that dooms Dragon Age Dreadwolf. The strange thing is that Dragon Age Inquisition let players control companions in battle, so we know it's possible.
Bear in mind these leaks are from an alpha build of the game and it's possible the specific sequence is a solo area. Dragon Age 4 went into alpha stages of development back in October 2022.