A telescope located at the summit area of Maunakea, the highest point in the state of Hawaii, has captured a "mysterious" spiral appearing in the night sky on January 18, 2023.
The Subaru Telescope has published footage of the event, and the observatory explains that its Asahi STAR Camera that's installed at the Catwalk of the Subaru Telescope captured a spiral forming in the night sky that eventually dissipated over the following thirty minutes. The observatory believes that the spiral was caused by SpaceX launching its GPS III Space Vehicle 06 from Cape Canaveral Space Force Station in Florida. SpaceX launched its rocket at 7:24 AM EST on January 18, 2023
Notably, Ichi Tanka, a researcher at the Subaru Telescope, said that he wasn't the first person to spot the phenomena as he was sent a screenshot from an individual that was viewing the timelapse livestream of the Asahi STAR Camera. Tanka described his reaction when he saw the screenshot of the livestream, saying, "When I opened Slack, that is what I saw, and it was a jaw-dropping event for me."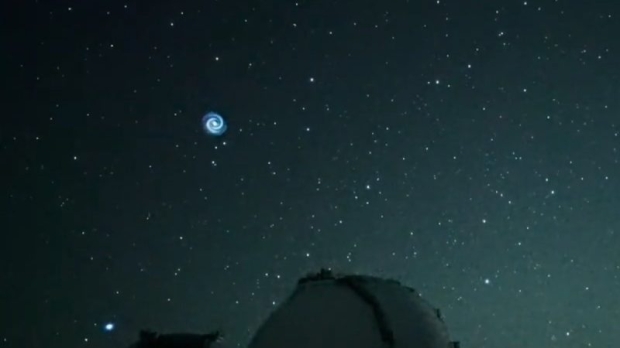 While it is certainly an awesome thing to behold, there is a logical answer behind the phenomena occurring. As the Subaru Telescope points out, SpaceX's rocket launch was the likely cause of the spiral forming. It's likely that the spiral is made up of frozen rocket fuel that's being ejected during the launch process. Researchers suggest the spiral could be a result of a fuel dump or simply an exhaust plume. It should be noted that the rocket launch, and its expected trajectory in the sky line up with the observations from the Subaru Telescope.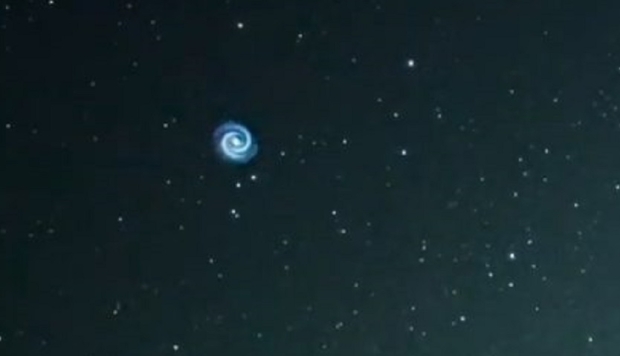 Additionally, this isn't the first time that a spiral has been spotted by surface-based cameras. In June, 2022, residents in New Zealand were left perplexed at a spiral appearing in the night sky. Residents that saw the phenomena said it looked like an enormous spiral galaxy that was "slowly drifting across". Professor Richard Easther, a physicist at Auckland University, explained that residents weren't witnessing an alien invasion through a portal but simple physics. The rocket is expelling propellant that consists of mostly water and carbon dioxide that form a cloud. This propellant plume is then illuminated by the Sun.