Since the dawn of the internet and digital social interaction, typing "lol" has meant that you found something so funny - you're laughing out loud. At least, that's the idea. In 2023 it's become shorthand for amusement on any level, and "lol" has become a part of everyday conversation.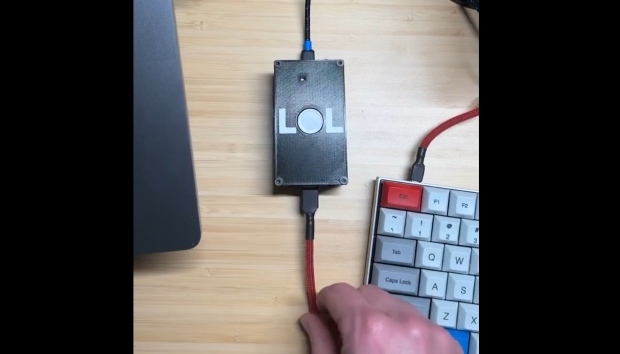 You've probably said or typed "lol" when you thought something was slightly amusing without actually laughing. We've all done it. The same sentiment applies to the rise of laughing emojis and social media platforms. There's nowhere near as much laughing as we all imply.
This raises the question - who's out there laughing out loud?
A question that has led to Brian Moore creating a device called the LOL Verifier, which checks to see if you're laughing before allowing those three iconic letters to be sent in text form. As per his video on Twitter, the LOL Verifier was created using the machine learning-based Edge Impulse, with a Xiao sense microcontroller and a Teensy 4.1 development board. From there, it's been trained using 100 recordings of him laughing to ensure the device can recognize a real "lol" moment.
What happens if Brian attempts to throw a "lol" out into the world without actually laughing? Well, the LOL Verifier will replace the text with something else like "that's funny." There's also a green and red light to give visual feedback in a fun way, green if he's genuinely laughing and red if he's faking it. With the true meaning of "lol" being lost over the years, Brian Moore's quest to restore sense to the quick three-letter statement is commendable. Possibly heroic.