UPDATE: 343 Industries studio leader Pierre Hintze confirms that the team will continue working on Halo games.
343 Industries is reportedly no longer actively developing Halo games and will instead be a gatekeeper that oversees new Halo games from third-party developers.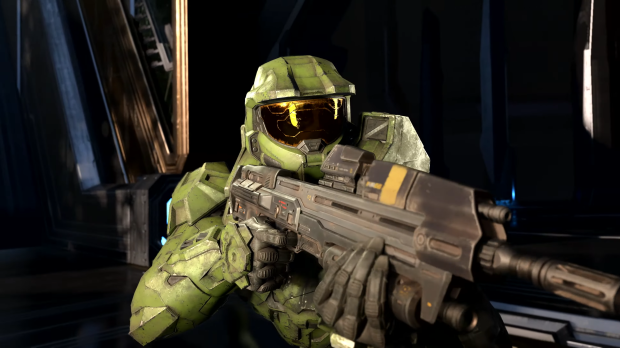 Microsoft recently laid off 10,000 workers including Xbox game developers like 343 Industries, Bethesda Softworks, and The Coalition. 343 Industries was apparently affected the most by the layoffs with the studio's workers essentially being halved: "Along with almost half of the staff at 343, my team and I were impacted by the layoffs at Microsoft," Lead technical mocap animator Angel Wylie said on LinkedIn.
One specific report mentions that 343 Industries is no longer making new Halo games and will instead focus on Halo Infinite's live service operations, namely the seasonal events and new content. It turns out this might only be half true. 343i had no concrete plans for Halo Infinite campaign expansions and was always dead-set on the live service path.
As for 343 going from active development to a kind of support studio for a slowly-expanding live game, there's not a whole lot of info on whether or not this is true or not.
The report comes from Bathrobe Spartan, a leaker who apparently has a good track record with this kind of backstage information. Spartan says that 343i will essentially take on a more Lucasfilm or Marvel type of role and allow other third-party studios to create new Halo games. These projects could range from smaller-scale narrative games with different mechanics--survival, horror, etc--to the classic action-packed FPS carnage the series is known for.
Bloomberg's Jason Schreier seems to refute some of Bathrobe Spartan's claims, however.
Schreier ran the reports through some of his sources who said the allegations of 343i scrapping campaign DLC simply wasn't true--343i had no real plans for campaign anyway--and many of the other points were "either wrong or just speculation." There wasn't exact clarification on what points were wrong.
We could see 343 Industries' community managers like Ske7ch or Unyshek issue statements and clarifications on what's going on, or maybe even 343i studio head Pierre Hintze will create a post about what's next for Halo