It's only a matter of time before NVIDIA lifts the lid on the next Ada Lovelace desktop GPU, the GeForce RTX 4070, which is rumored to launch later this quarter. But this hasn't stopped the RTX 4070 logo from appearing on marketing materials from GALAX for some cool-looking EX Gamer White and SG White edition graphics cards.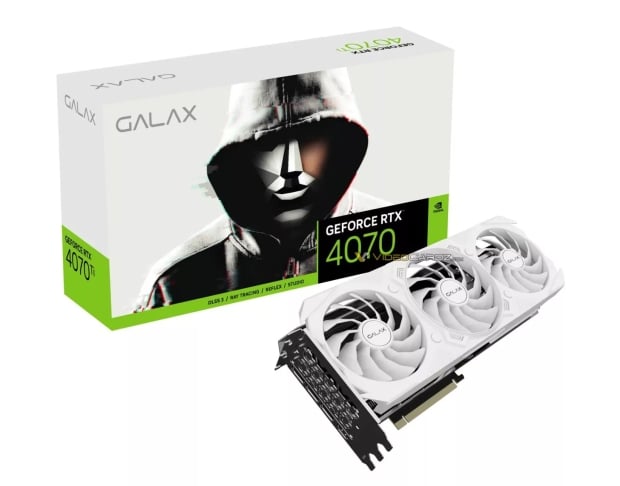 Weirdly the official marketing materials showcase both logos on the same box, as captured by Videocardz.com, where we can see RTX 4070 Ti on the side of the box and RTX 4070 on the front.
Historically Ti and non-Ti models share similar specs and cooling configurations, so this could be a case of someone over at GALAX putting the wrong logo on the box. Mistakes from GALAX like this aren't uncommon either, as the company made the mistake of creating a banner for an RTX 4090 Ti HOF GPU that doesn't exist. Yet.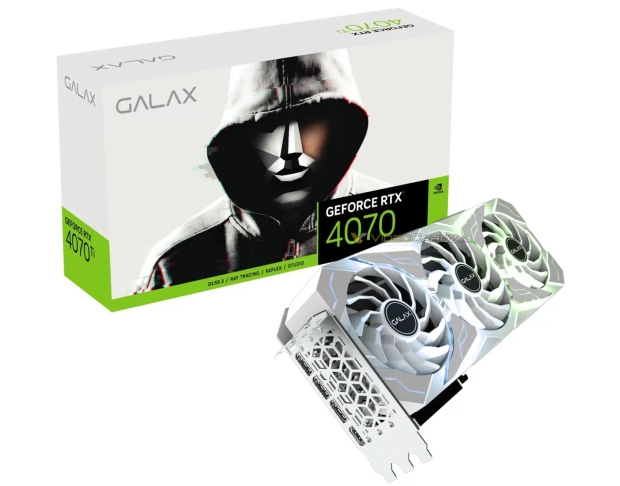 The GeForce RTX 4070 is also rumored to use the new AD104-250/251 GPU chipset, which features an efficient 200W or so TGP. And with that, there's been word that a smaller die and layout could lead to more compact GPUs that won't need the triple-fan design and multi-slot cooling of current GeForce RTX 40 Series GPUs - RTX 4070 Ti included.
As that was originally going to be the RTX 4080 12 GB graphics card, the above designs from GALAX could be a case of the RTX 4070 logo being put on the wrong products. And that GALAX has specific RTX 4070 designs that are still to be revealed. Hopefully, when we get an official announcement from NVIDIA.
Or perhaps, in another marketing leak.