Microsoft has announced a new Developer Direct showcase for January 25 that will focus on developers instead of fancy marketing tactics.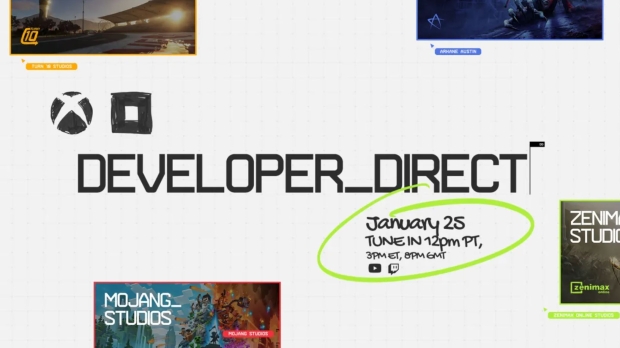 The new Developer Direct show isn't what everyone was hoping for, but it should still deliver interesting tidbits about upcoming games and updates. The stream won't include heavy-hitters like Starfield--Bethesda plans to hold its own special event exclusively for the anticipated galactic space sim shooter--or other projects in the works like the new Indiana Jones game from Machine Games, the next Doom title, Halo Infinite content. Neither Fable nor Perfect Dark will be at the show, either.
So what will be at the show? The Developer Direct will highlight new content and reveal more details on the next Forza Motorsport game, which is exclusive to the Xbox Series X/S consoles. We'll also get a full 2023 roadmap of Elder Scrolls Online's content as well as a full-on chapter announcement.
Then there's Minecraft Legends, a new third-person open-world action-adventure RPG set in the beloved voxel universe. The show will highlight the PVP mode of Minecraft Legends.
Last but not least we have Redfall, which is Arkane's new shooter-looter with an emphasis on four-player multiplayer (that's entirely optional though). This is the first Arkane game of its kind and we'll see "several minutes" of gameplay across both multiplayer and singleplayer. All of these games and content updates are due out in 2023 so keep that in mind as well.
The Xbox Developer Direct will be held on Wednesday, January 25 at 3PM EST.