U.S. President Joe Biden has published an op-ed in The Wall Street Journal asking Democrats and Republicans on both sides of the aisle to join forces and "unite against Big Tech." A list that includes Apple, Google, Microsoft, and all the other giants in tech.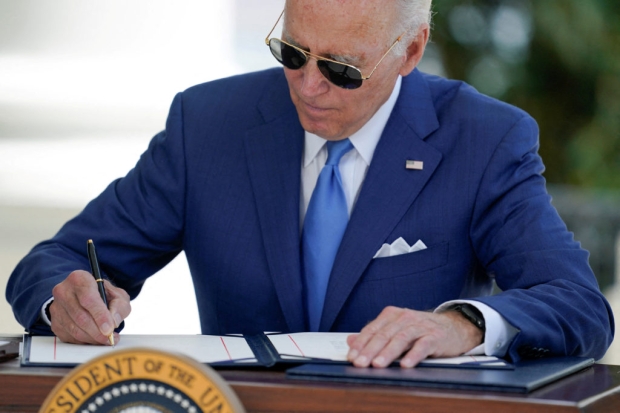 The piece's primary concern is privacy and how the industry at large collects, shares, and exploits personal data. Not only in terms of targeted advertising and the fact that children are exposed to that, but how it has been used to "deepen extremism and polarization in our country, tilt our economy's playing field, violate the civil rights of women and minorities, and even put our children at risk."
The piece is a call to action for Democrats and Republicans, pointing to the need for strong legislation "to hold Big Tech accountable." The article doesn't name-check any companies; it's the sort of diplomatic write-up we don't usually see on the internet. It begins with a shoutout to Big Tech, praising American companies in the field as "the most innovative in the world." President Biden added, "I'm proud of what it has accomplished and of the many talented, committed people who work in this industry every day."
Naturally, that was the precursor to the real issue.
"We need serious federal protections for Americans' privacy. That means clear limits on how companies can collect, use and share highly personal data-your internet history, your personal communications, your location, and your health, genetic and biometric data. It's not enough for companies to disclose what data they're collecting. Much of that data shouldn't be collected in the first place. These protections should be even stronger for young people, who are especially vulnerable online. We should limit targeted advertising and ban it altogether for children."
The piece also mentions competition, highlighting a need to level the playing field and support "small and midsized businesses, mom-and-pop shops, entrepreneurs." Side note, the idea of a mom-and-pop tech company is pretty funny. "The dominant incumbents shouldn't smother the next generation of great American companies before they have a chance to get off the ground," Biden continued.
With mergers, consolidation, and antitrust concerns making headlines more and more, it'll be interesting to see how it all pans out.