ASUS has lifted the lid (or opened the side panel) on its epic new full-tower case, the ROG Hyperion GR701. Sporting a Republic of Gamers look and feel; it supports massive dual 420mm radiators and four 140mm fans for cooling.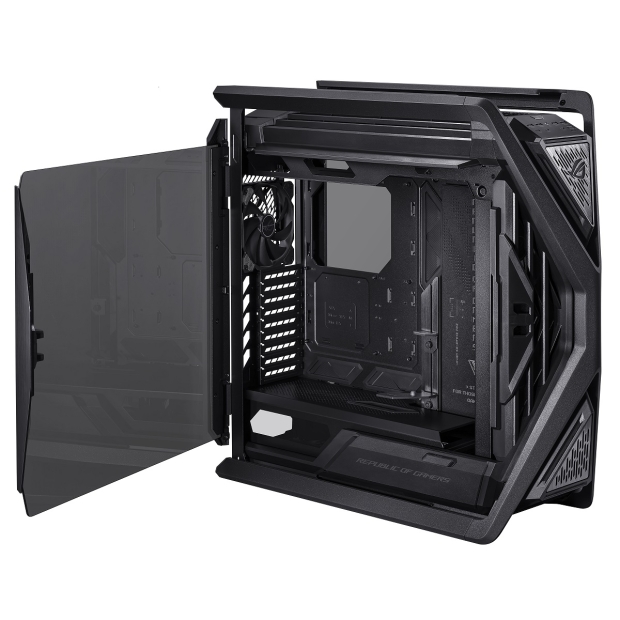 A dedicated fan hub will allow you to manage the case's cooling, and being a full-sized tower means plenty of room for "beefy graphics cards" - with a maximum GPU length of 460 mm. Those quotes are there because that's how ASUS describes the modern-day GPU in the press release for the Hyperion GR701. And looking at the recent sizes of new cards from NVIDIA, specifically the GeForce RTX 4090, we're inclined to agree.
Here's the official description from ASUS.
"The world of PC building has changed. From next-gen graphics cards like the NVIDIA GeForce RTX 4090 to faster-than-ever USB data rates and charging, a PC case needs to support the latest and greatest technologies. ASUS built the ROG Hyperion to be a durable, elegant chassis that is ready for the future of DIY gaming rigs - with an airflow-focused design that keeps components running in top shape.

This is the next generation of ROG chassis. The top priority with the Hyperion is airflow, with huge channels in the front for air to pass through alongside a grille along the top. Thanks to these channels plus support for up to two 420 mm radiators, users can rest assured that their components will stay frosty and perform their best, whether using heatsinks, all-in-one liquid cooling, or a fully custom loop designed from the ground up."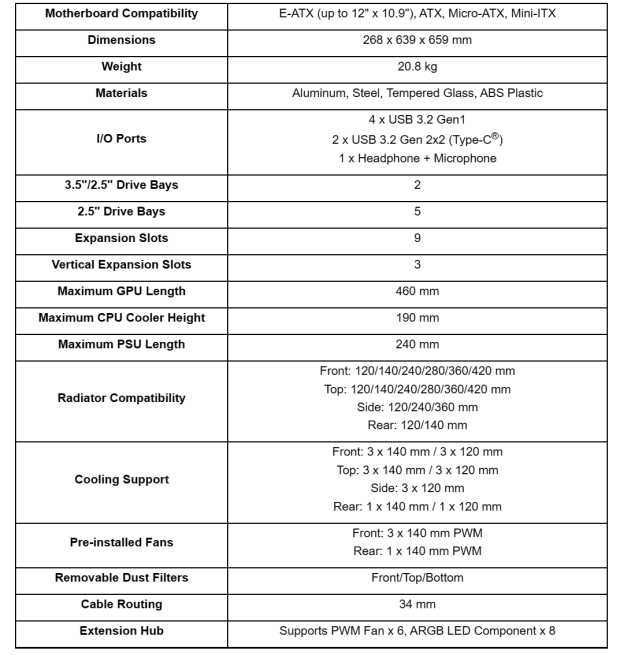 The Hyperion GR701 also features an integrated graphics card holder, so there is built-in bracket support for all that beef. The case itself is no slouch, weighing in at a whopping 20.8kg with dimensions of 268 x 639 x 659 mm and a build comprising of glass, steel, aluminum, and ABS plastic.
In terms of I/O, you've got 4 x USB 3.2 Gen1, 2 x USB 3.2 Gen 2x2 (Type-C), and audio. And the sheer size should make cable management a pretty easy thing to keep clean and tidy. Although the case is being rolled out globally, we only have pricing for Australia, where it's set to launch in late February 2023 with an MSRP of AUD 699.