9800 GX2 specs and images leaked
Hmmmm, clockspeeds...
Published Mon, Feb 18 2008 6:31 PM CST
|
Updated Tue, Nov 3 2020 12:38 PM CST
Not surprisingly as we edge closer to the release of NVIDIA's next big bad boy; the dual-GPU based 9800 GX2, details have leaked out about the specifications of the card, most interestingly in the way of clock speeds.
Thanks to the crew at Expreview
, we see that the GX2 will come in stock form with clockspeeds of 600 MHz, 1500 MHz and 1000 MHz on the GPU, shader, and memory clocks respectively. Not quite as fast as many of us were hoping the card to be, with the memory clockspeed the only somewhat impressive of the three. Though this may have been a counteraction of NVIDIA's to help better manage the immense heat generated by the card.
1GB (512MB per GPU) of memory on a 512-bit (256-bit per GPU) memory interface will reside on the PCB with said memory bandwidth of 128 GB/sec. The card will also sport 256 (128 per GPU) stream processors.
Also spotted by the lads at TechConnect are some of the
first pictures
of the card in the flesh, courtesy of
pchome.net
.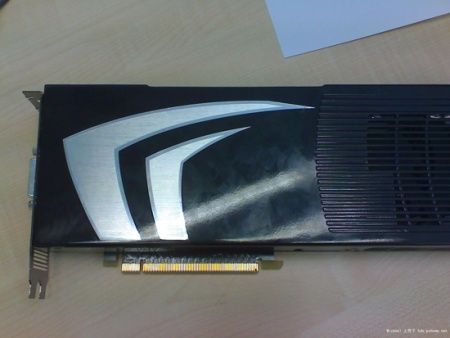 Launch date at this stage looks to be March 11; not too long to go now.