This Swedish company makes award-winning 'human meat' burgers
Swedish company Oumph! created the limited edition human meat burger from plant-based meat for Halloween in 2021, winning awards.

Published Jul 5, 2022 6:34 AM CDT
|
Updated Thu, Jul 28 2022 5:34 AM CDT
Swedish company Oumph! released its limited edition Human Meat Plant-Based Burger late last year for Halloween.
The company set out to create a plant-based meat patty that recreated the taste and texture of human meat for Halloween, to prove that they can make their plant-based meats taste like any other meat "you can ever imagine." Claiming to have never eaten human meat, Ankan "The Duck" Linden researched online to determine what texture and taste would be necessary to replicate human flesh.
Linden made the meat with soy protein, mushrooms, wheat protein, starch, and "some secret spicing." The resultant burger has since won a Silver Brand Experience and Activation Lion at the Cannes Lions Festival, among 1,919 other entries. The burger isn't listed on the Oumph! website, but it may resurface for Halloween later this year.
"Developing a plant-based burger that tastes of human meat was exciting, and a little bit scary, and then for this campaign to win in Cannes is incredibly exciting! We developed this burger in no time as soon as we knew what taste and texture we were after. This is our ultimate and weird way of showing that it's possible to create any type of food by using just plants," said Linden.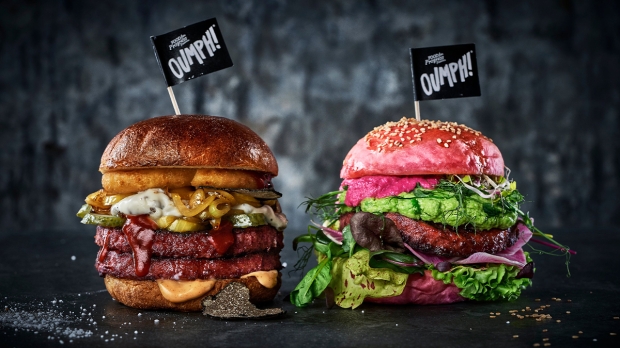 Related Tags