eStarling WiFi Digital Picture Frame
Feeling generous this xmas?
Published Sun, Nov 18 2007 5:18 PM CST
|
Updated Tue, Nov 3 2020 12:38 PM CST
Digital Picture Frames have really taken off; they're one of those devices that could have been quickly considered as a useless gimmick, but a decent flow of sales in the retail market proves otherwise.
I've never put much thought into their usefulness myself, that is until eStarling contacted us recently with details of their new
WiFi Digital Picture Frame
.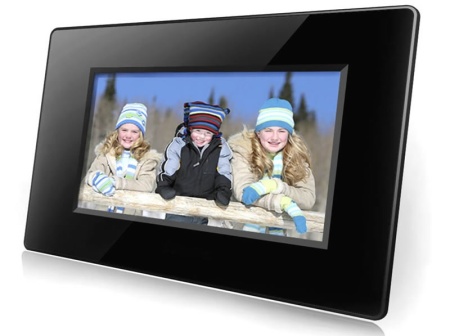 This thing is actually REALLY cool. As it sports integrated WiFi, it is assigned its own e-mail address which opens up the doors to some awesome features.
As an example, if you bought one of these for a distant friend or relative you can take pictures of your latest 'kodak moment' and simply send the image to the specified e-mail addy of the frame; that photo will then be displayed on the frame within just a few minutes.
Here are some other cool scenarios eStarling have mentioned :-
Give one to your wife and logon to eStarling's portal site a few weeks before your anniversary. Schedule a dozen photos of roses to appear, as if by magic, on your anniversary day.

If you've collected digital photos in a variety of online places (Flickr, Photobucket, etc.), eStarling provides a single website that you can login to and manage all those photo assets. You can decide which photos you want to show up on your picture frame and what day you want them to be there.

You can even subscribe your digital picture frame to a photo RSS feed. eStarling's new WiFi frame supports all major RSS photo feeds including Flickr, Picasa, AOL. The company also has a partnership with Photobucket, a subsidiary of Myspace, which allows subscribers to have full access to all of their public and private photos thru the frame.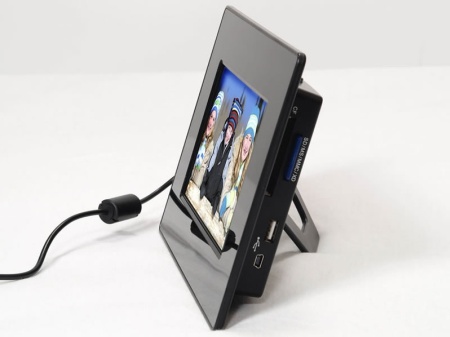 Specs wise, the 8" frame uses a smooth finish in your choice of black or white, and can display at a resolution of up to 800x600. It also has 128MB of built-in flash memory.
This would be a terrific christmas gift, no doubt. However, the price might scare you a bit. You can pick it up at
ThinkGeek
or
Amazon
for an MSRP of $269.