Downloadable XBOX-1 Games for 360
In line with the Fall update.
Published Wed, Nov 14 2007 6:09 PM CST
|
Updated Tue, Nov 3 2020 12:38 PM CST
A fall update for the XBOX 360 is expected to arrive on December 2nd and with it will come the ability to download full-version original XBOX titles. Six will be on offer to begin with (and plenty more to follow), this first wave of them including Burnout 3, Crash Bandicoot: The Wrath of Cortex, Crimson Skies: High Road to Revenge, Fable, Halo: Combat Evolved and Indigo Prophecy.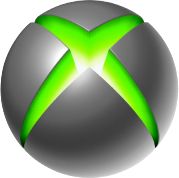 Microsoft will apparently price each of these at 1200 points (roughly $15 US) which isn't tooooo bad. However this may well be the first real reason as to why the 360's 20GB HDD is just not going to cut it if one gets into a habit of downloading these; the average full-size game disc for the original XBOX was in the vicinity of 2 to 3GBs, some creeping up past the 4GB mark.
Dailytech have the
full scoop here
.
Each of the three next-generation consoles sports a marketplace for downloadable games -- Nintendo's Virtual Console, Microsoft's Xbox Live Arcade, and Sony's PlayStation Network -- and each console sports some manner of backwards compatibility to the previous generation.

Microsoft is looking to expand on its previous online game offerings with the Xbox 360's Fall Dashboard Update which is scheduled for a December 2 release. The new update brings with it a half-dozen full-version downloadable original Xbox titles. The UK-based gaming site Computer and Video Games posted an article earlier today and quickly pulled it from their site -- but not before the news had escaped.