Zotac watercooled 8800GT sneek peek
Factory overclocked for November 8, 2007.
Published Thu, Nov 8 2007 2:32 PM CST
|
Updated Tue, Nov 3 2020 12:38 PM CST
Zotac arn't one of the first brands that comes to mind in the mainstream graphics card market, but it seems they are really going all out to try and change that by releasing products that stand out from the crowd.
A clear indication of that is this beefy water-cooled 8800GT card they're working on. It's based on the stock 88GT PCB but apparently will come shipped with Samsung 1.0ns memory and Nippon Chemi-con(NCC) capacitors (both of which are a step up from the reference specs).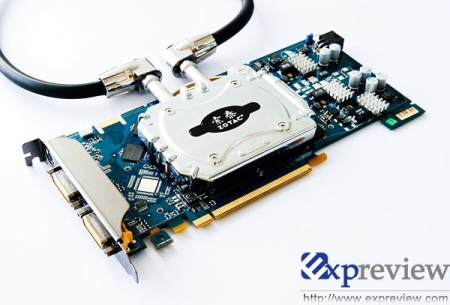 The water-cooling solution looks to be pretty beefy too; the included radiator takes up a full 5.25" bay. Clock speeds on this card are said to come in at 700MHz / 2000MHz (up from the standard 600MHz / 1800MHz clocks).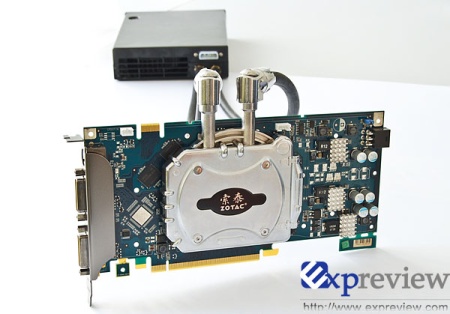 It is also mentioned that the card may become available as early as the end of the month.
Thanks to Expreview
for the scoop.