Bioengineered bacteria convert carbon dioxide into valuable chemicals
LanzaTech and Northern University researchers have used Clostridium autoethanogenum to ferment carbon dioxide to acetone and IPA.

Published Tue, Feb 22 2022 4:21 AM CST
|
Updated Fri, Mar 18 2022 10:28 AM CDT
A new study on the conversion process has been published in the journal Nature Biotechnology.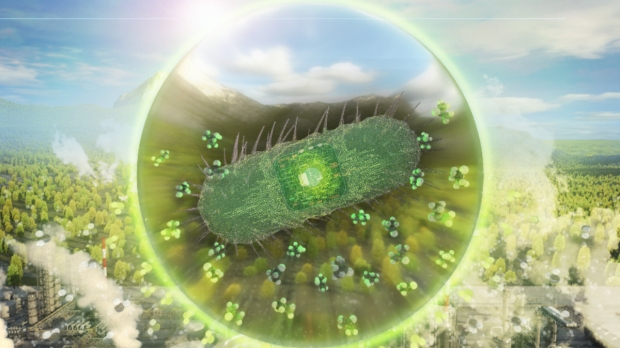 Image Credit: Justin Muir
Researchers from Northwestern University and LanzaTech have engineered and optimized a strain of bacteria to convert carbon dioxide into the more valuable industrial chemicals acetone and isopropanol (IPA). The benefits of the new gas fermentation process are two-fold; removing carbon dioxide from the atmosphere directly and bypassing the use of fossil fuels that would normally occur in generating acetone and IPA.
The combined global market for acetone and IPA is around $10 billion. IPA is the basis for one of the two World Health Organization's (WHO) recommended sanitizer formulas, while acetone is a widely used solvent. Starting with the anaerobic bacterium Clostridium autoethanogenum, researchers reprogrammed the bacteria at LanzaTech to ferment carbon dioxide to make acetone and IPA.
"By harnessing our capacity to partner with biology to make what is needed, where and when it is needed, on a sustainable and renewable basis, we can begin to take advantage of the available CO2 to transform the bioeconomy.... These innovations, led by cell-free strategies that guided both strain engineering and optimization of pathway enzymes, accelerated time to production by more than a year," said Northwestern's Michael Jewett, co-senior author of the study.
"This discovery is a major step forward in avoiding a climate catastrophe. Today, most of our commodity chemicals are derived exclusively from new fossil resources such as oil, natural gas or coal. Acetone and IPA are two examples with a combined global market of $10 billion. The acetone and IPA pathways developed will accelerate the development of other new products by closing the carbon cycle for their use in multiple industries," said Jennifer Holmgren, LanzaTech CEO.
You can read more from the study here.
Related Tags