Mars Curiosity rover finds potentially biological carbon signature
NASA's Mars Curiosity rover has detected a carbon signature in samples from the Gale Crater, from a large proportion of carbon-12.

Published Wed, Feb 2 2022 4:02 AM CST
|
Updated Tue, Mar 1 2022 1:53 PM CST
NASA's Curiosity rover has been scouring the Martian surface since 2012.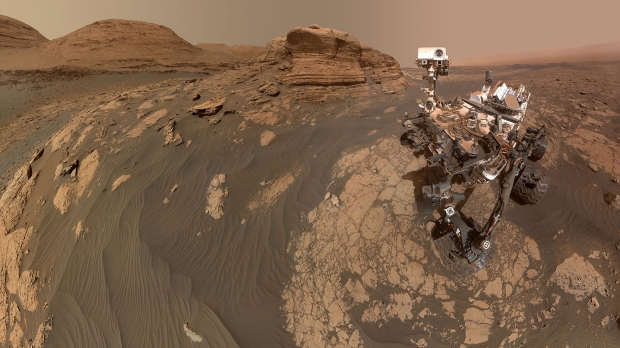 The rover has detected a rich carbon signature associated with biological processes on Earth amongst samples collected from the Gale Crater. The samples were analyzed using the Tunable Laser Spectrometer (TLS) and Sample Analysis at Mars (SAM) instruments, but the detection doesn't directly point to any ancient life on Mars.
"We're finding things on Mars that are tantalizingly interesting, but we would really need more evidence to say we've identified life. So we're looking at what else could have caused the carbon signature we're seeing if not life," said Paul Mahaffy, former principal investigator of the SAM instrument at NASA's Goddard Space Flight Center.
Curiosity collected twenty-four samples from five geologically diverse regions in the area of the Gale Crater, which were then heated in SAM's ovens to approximately 850 degrees Celsius (1562 degrees Fahrenheit). This released gases inside the samples, allowing the TLS to measure the carbon isotopes present in the samples. Half of the samples were found to contain a large amount of the carbon-12 isotope.
"On Earth, processes that would produce the carbon signal we're detecting on Mars are biological. We have to understand whether the same explanation works for Mars, or if there are other explanations because Mars is very different," said Christopher House of Pennsylvania State University.
You can read more from the study of these samples here.
Related Tags