A killer tornado that ripped through several US states has been photographed by NASA satellites, drawing a stark image of the destruction it caused.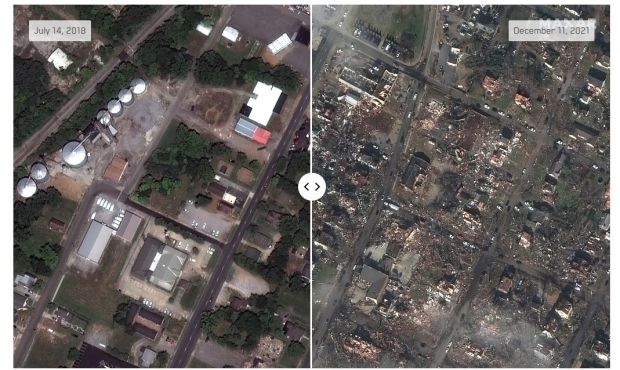 On December 10, Arkansas, Illinois, Kentucky, Mississippi, Missouri, and Tennessee felt the intense power of a tornado that has now killed at least 70 people. The storm cell was tracked across the US, and reports indicate that it traveled for more than 250 miles, leaving behind a wake of destruction that has now been captured from space.
According to the National Weather Service (NWS), more than 100 warnings were issued the night of the tornado, a record number for any day in December. The image captured by NASA's Aqua satellite using the Moderate Resolution Imaging Spectroradiometer (MODIS) showcases the tornado damage in Mayfield, Kentucky. Additionally, the NWS reported wind speed during the tornado was between 158 - 206 miles per hour.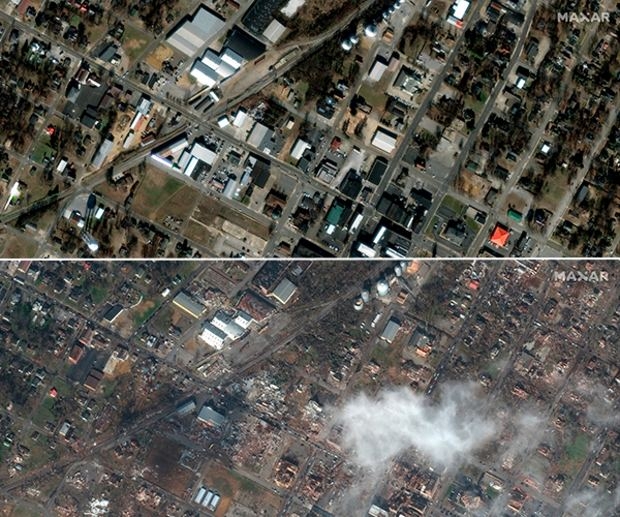 If you are interested in reading more about this story, check out this link here.