Don't buy Diablo II Resurrected on consoles, here's why
Diablo 2 Resurrected looks like a bust on consoles due to significant compromises and loss of basic features required for enjoymen.

Published Wed, Sep 8 2021 4:15 PM CDT
|
Updated Mon, Oct 4 2021 2:41 PM CDT
Today Vicarious Visions and Blizzard outlined the final feature set for Diablo II Resurrected, confirming major restrictions for console players.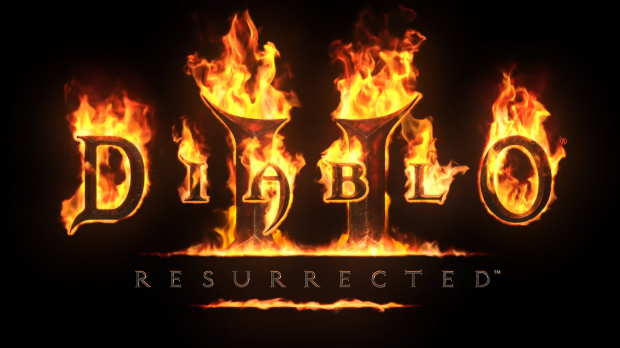 If you grew up with Diablo II then you'll want to avoid Diablo II Resurrected on consoles at launch. I'd actually say that new players should avoid it as well because the core experience has been compromised on these platforms. The ARPG's console version simply doesn't reflect the engaging, fun, and social experience that Diablo II offers--and there's even major trade offs for solo players too.
This stark assertion was made in response to the latest forum post from Blizzard. I don't envy the studio's position in trying to make a 20 year-old PC game work on consoles, and I don't think this is an easy task or that the developers are lazy. The reality is Diablo II Resurrected will be a significantly pared back experience on consoles versus PC.
Here's some of the biggest issues Diablo II Resurrected will have at launch on consoles. Bear in mind this is how the game will be at launch and Blizzard will likely change things over time.
Multiplayer is significantly compromised - There's no lobbies on consoles. No text chatting. Communication is limited to voice chats only. You can't directly make a game with a set name and have other players join. Gamers can join up with random players who are similar level as them and on the same quest. There's a set Party Finder option, but it's very restrictive; for example, to join someone fighting Andariel via the Party Finder, you have to have beaten Andariel first. This removes the entire point in playing with someone else in this way. There's apparently no set parameter for Baal runs in this setup. For some reason you have to have beaten Act 5 to get access to the Cow Level (this is terrible, cows are a great way to find gear early on). Sony just nuked the PlayStation's Communities feature, so you'll be depending on Discord or other means. Xbox has its nifty Looking For Group function.
Trading is wonky -No text communication makes trading a nightmare.
No /players difficulty settings - Since there's no text, there's no way to adjust the players difficulty when playing solo. This means you'll be set a one-player XP disadvantage as you level up.
No TCP/IP play - This one is mainly for testing and hacking. Gamers used direct connections in order to test out specific builds and just mess around.
More weird multiplayer decisions - Once you make a game with a quest objective, like, say, killing Andariel, completing that quest will automatically revert your game into Free Roam. This means players will have to exit the game once the quest is completed in order for their games to be searchable.
No mouse + keyboard support - This is the best way to play Diablo 2. The controller options do have some nifty tricks, but using a controller will add lots of tedium and extra time to the experience.
Related Tags