More exciting X38 details surface
including Intel white papers.
Published
0 minutes & 27 seconds read time
Ooooh looky here! Though the launch of X38 is only a short time away now, Intel have managed to keep the wraps on it pretty darn tight with very little leaking onto the net about its characteristics.
However! - Thanks to the lads over at HardSpell today, they've managed to get their grubby mits on
some images
of a public version of Intel's own X38 based motherboard. The first and foremost feature to capture one's attention on this board is the three residing PCIe x16 slots.. yummy!
Furthermore, HardSpell have also posted up a series of white papers specific to the characteristics of the X38 Express chipset.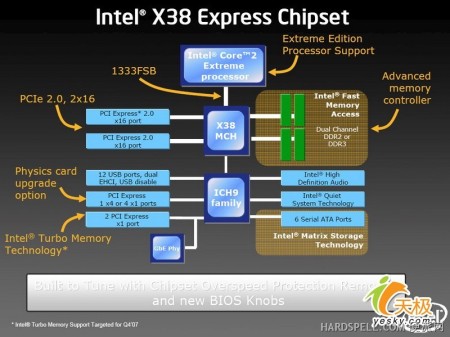 Check out the eye candy
here
.