RDR2's new NVIDIA DLSS update drops next week, offers huge perf gains
Rockstar Games' upcoming Red Dead Redemption 2 'Blood Money' update will include the performance-enhancing DLSS tech upgrade.

Published Wed, Jul 7 2021 7:07 PM CDT
|
Updated Thu, Aug 5 2021 6:20 AM CDT
Rockstar Games is about to unleash some performance-enhancing goodness in its new Blood Money update, with NVIDIA's kick ass DLSS technology entering Red Dead Redemption 2.
The Blood Money trailer above gives you an idea of what to expect with the big Red Dead Redemption 2 update, with GeForce RTX gamers tapping some performance upgrades with DLSS. If you're gaming at higher resolutions and want some free performance, DLSS will drop on July 13 and give you better performance and image quality.
Rockstar notes right at the bottom like it's some last-minute addition that "as part of the July 13th update" that both Red Dead Redemption 2 and Read Dead Online on PC will have NVIDIA DLSS support for "all Windows users with eligible NVIDIA GeForce RTX graphics cards". Rockstar teases that DLSS will boost FPS and "generates beautiful sharp images".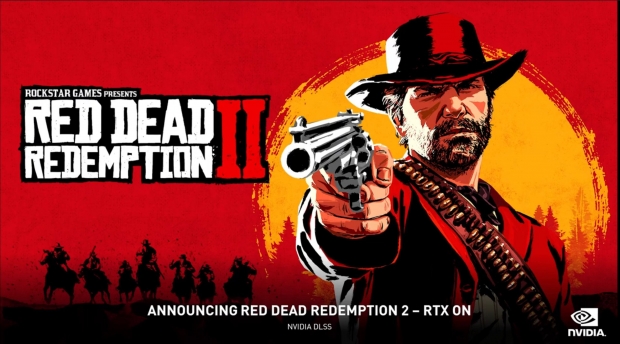 Related Tags