Humans will soon be sending the world's first wooden satellite to space in an effort to test a special type of plywood.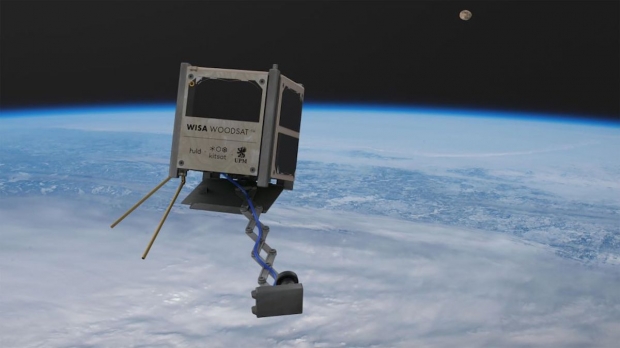 A Finnish company called Arctic Astronautics is behind the project and will be sending the WISA Woodsat, a nanosatellite that only measures in at 4 by 4 by 4 inches, and only weighs 2.2lbs. The researchers behind the project plan on testing the durability of specially coated plywood panels in extreme space environments. The results of the mission will determine if these types of panels can be sustainable for future missions.
The tiny satellite will be equipped with two cameras, one will be attached to a selfie stick that will allow for researchers on the ground to observe the panels and their condition. Researchers behind the small satellite have coated the plywood with aluminum oxide, which Woodsat chief engineer Samuli Nymanm, who is also the Arctic Astronautics co-founder, said should stop the plywood from releasing any gas in space as well as protects it against corrosive atomic oxygen.
The company expects that the satellite should survive its test, and if you are interested in reading more about this story, or the tiny satellite, check out this link here.