If you want to tune into the first solar eclipse of 2021, you will have a 100-minute window this coming Thursday.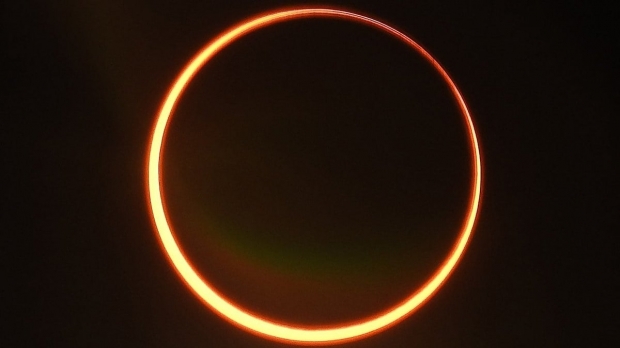 The first solar eclipse of 2021 will happen on June 10, and it will be the first time this year that the Sun will be entirely blocked out by the moon. For those that don't know, a solar eclipse occurs when the moon passes between the Sun and Earth. The "Ring of Fire" phenomenon occurs when the moon lines up perfectly between the Sun and Earth, causing the Sun's light to bleed around the edges of the moon - creating the Ring of Fire.
Unfortunately, due to the position of Earth in its orbit around the Sun and the orbit of the moon, not everyone will be able to see the total solar eclipse. Canada, northern Russia, and Greenland will be able to see a total solar eclipse. Most of the northern hemisphere will be able to catch a partial solar eclipse. The eclipse will last for a total of 100 minutes. If you are interested in reading more about this story, check out this link here.